This article gives you an overview of different access areas to functionality in your dashboard
This article applies to Trend Monitor.
Before you can navigate on different functions, you need access to your dashboard. Read this article https://knowledge.penetrace.com/create-an-account if you do not have access yet.
These are the different levels of access to different functions:
1. Brand area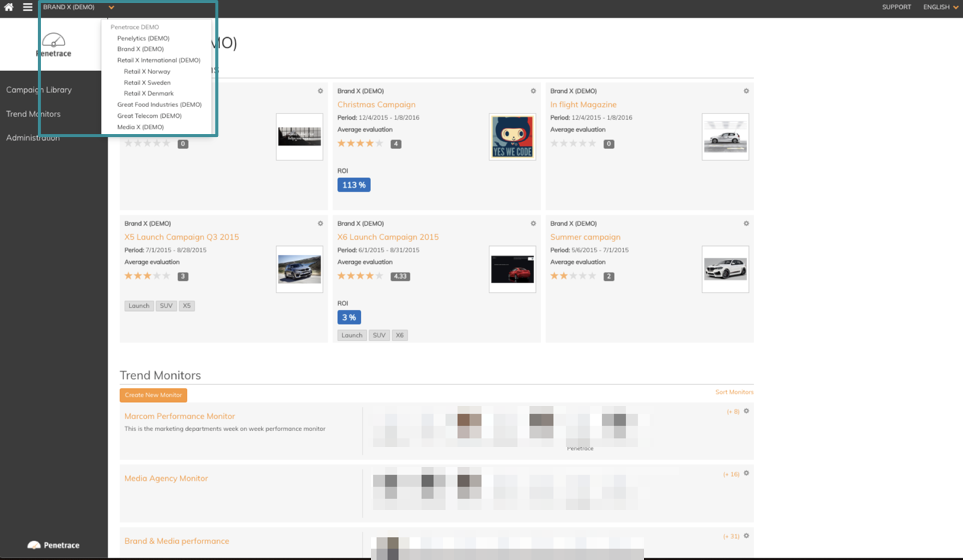 In the top left corner, you can see the brand area you have access to. If your company have several brand areas, these will be visible in the drop-down menu collapse in the image above. These will only be available to you if you have access rights to them
2. Campaign Library and campaign registration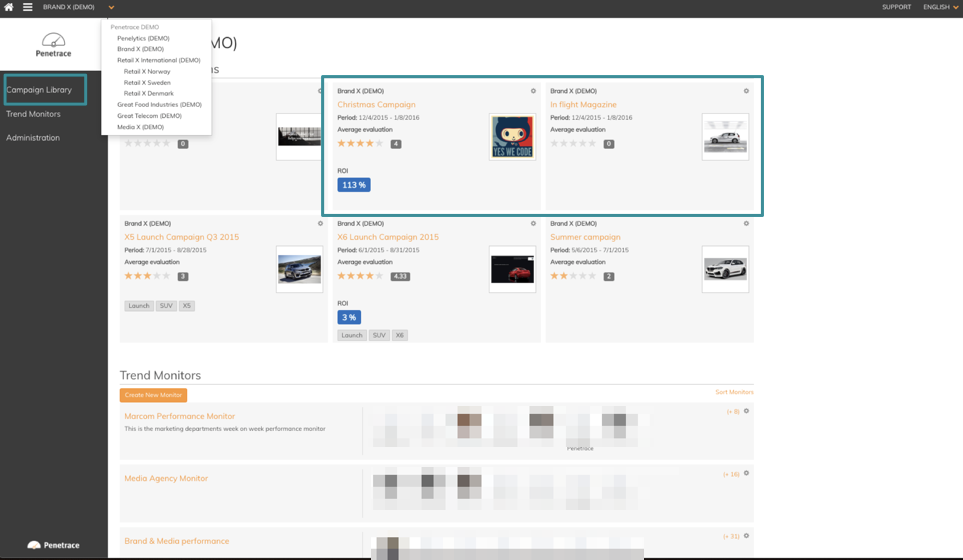 The topic Campaign Library in the menu to the left gives you access to the campaign library and all registered campaigns in your brand area. This is also where you can register campaigns to connect to the graphs in Trend Monitor.
3. Trend Monitor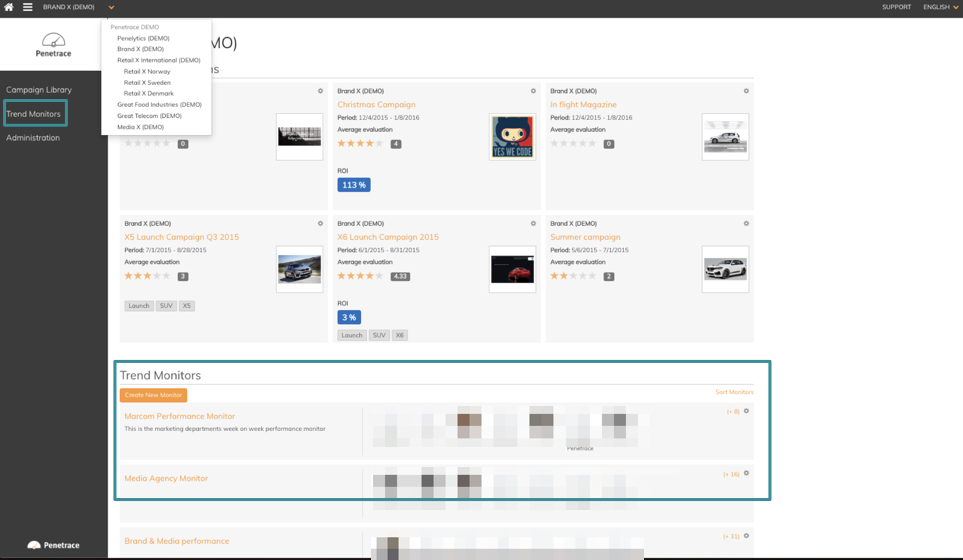 The topic Trend Monitor in the left menu and the listing of the monitors on the bottom of the image below are different ways to access the trend monitors available for your brand area.
If you have any questions, do not hesitate to contact us on support@penetrace.com