Applies to Trend Monitor.
This article helps you to find out the frequency your filters are used in the dashboard. If there are several users in a dashboard it might be crucial to know that created filters are used. There might be a reason to delete filters you do not use, but it is smart to check if someone else is using the filters before you delete any.
In order to use this function the following criteria have to be in place:
Access to dashboard
Editor or admin access rights
Created filters
Find out where filters are used by following these steps:
1. Go to a random graph and click Edit

2. Tick of one data series and click Filters in the right menu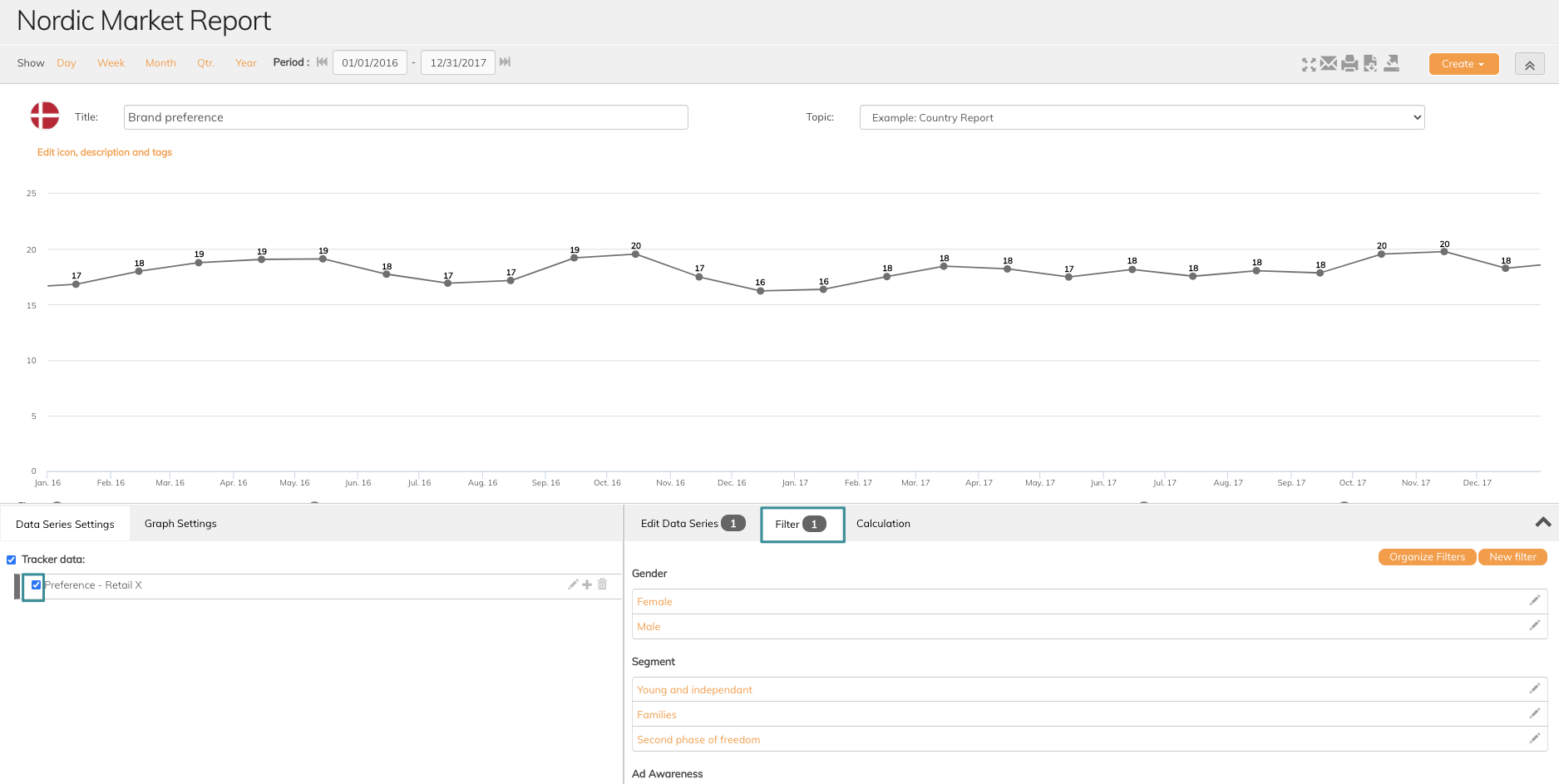 3. Click Organize filters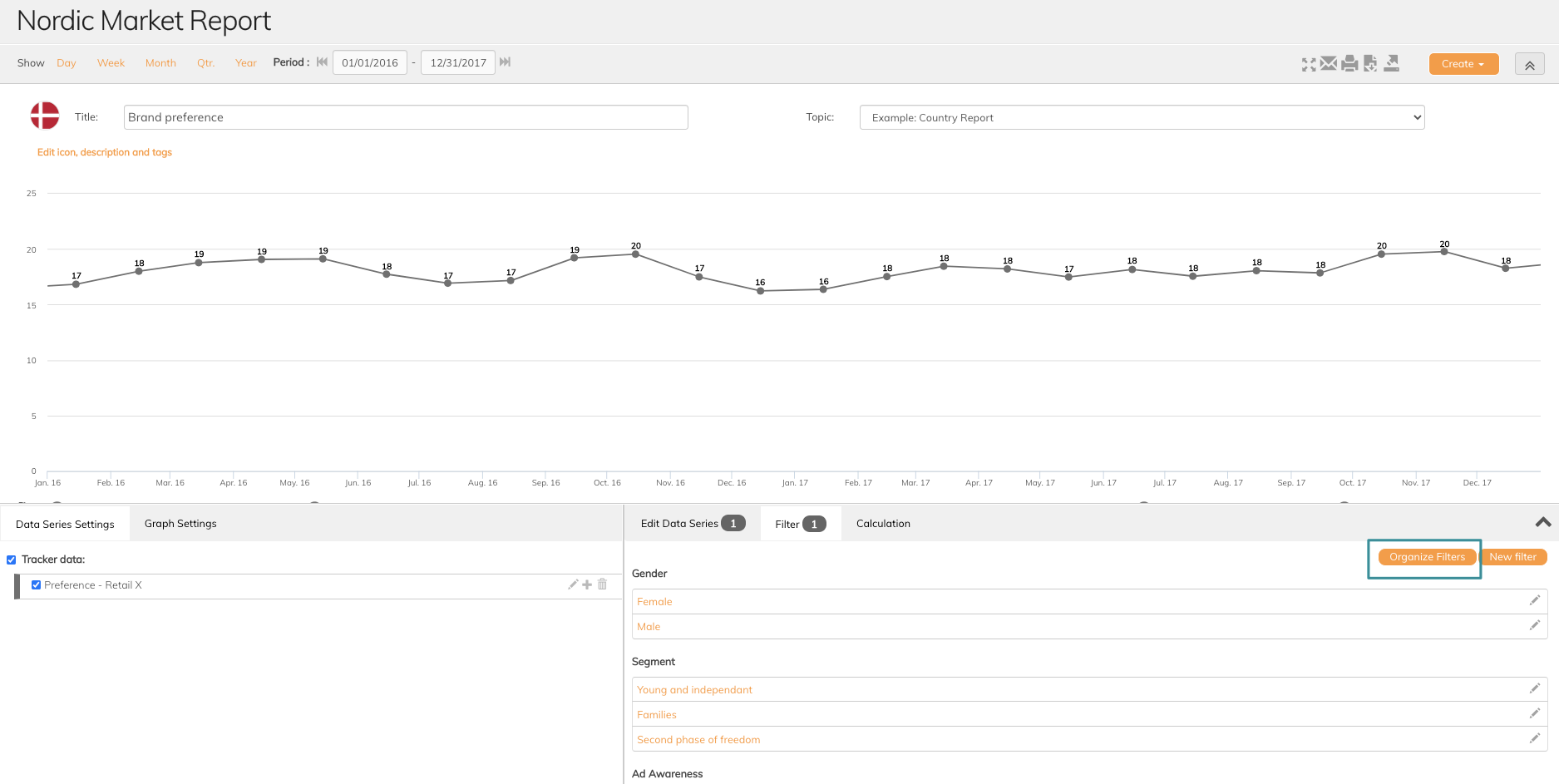 4. Click Check Filter Usage

5. A number appears to the right in filter name.

If you have any questions, do not hesitate to contact us on support@penetrace.com