Do you want to see how your brand perform in your different target group? This article shows you have to add a filter on data series
Applies to Trend Monitor
To add a filter to a data series the following criteria needs to be in place:
Access to dashboard
Editor or Admin access rights
The filter must be created
Follow these steps to add a filter to your data series:
1. Click Edit on the graph you want to add a filter

2. Tick off the data series in Data Serie Settings and click Filter in the right menu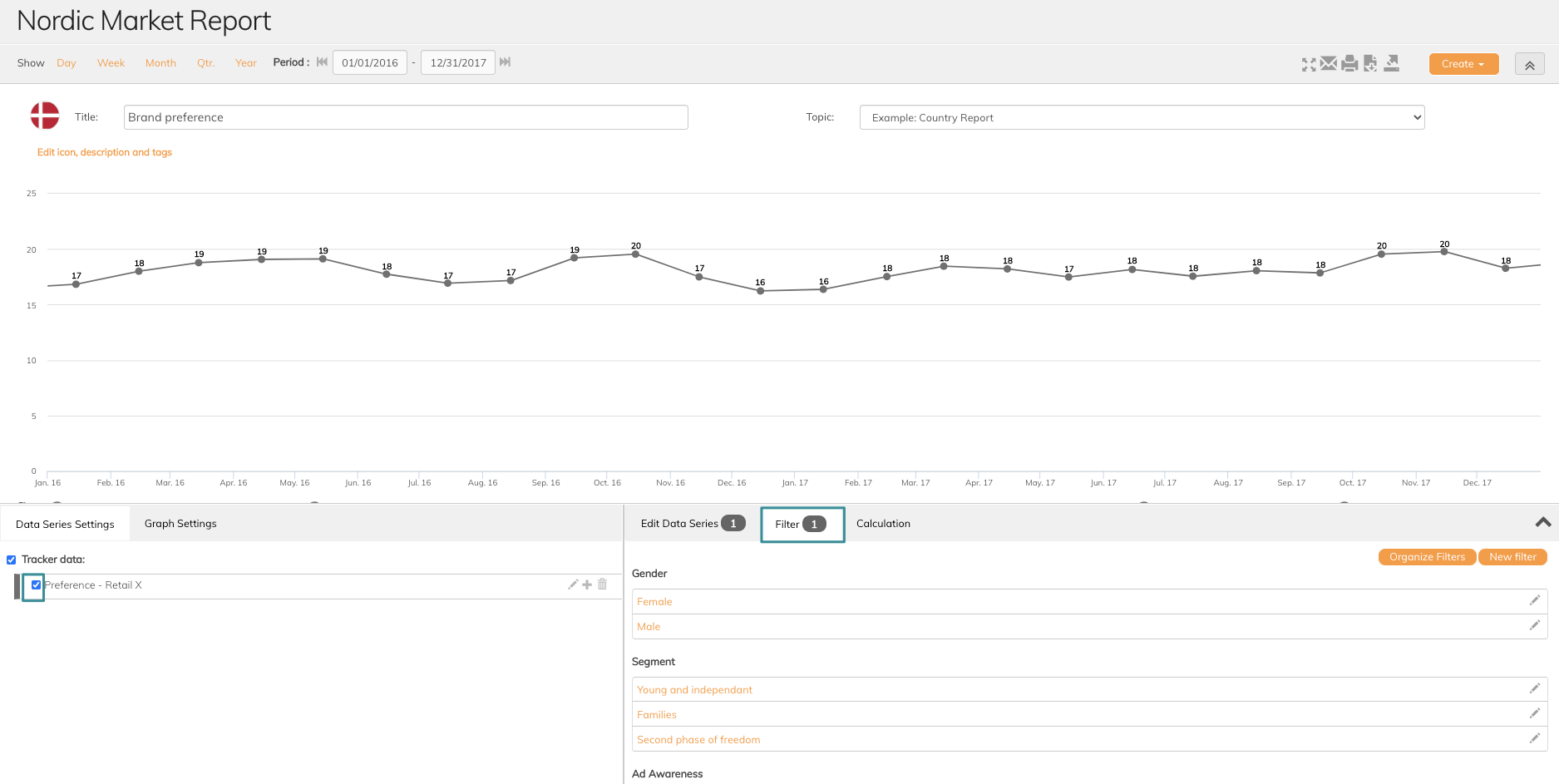 3. Choose preferred filter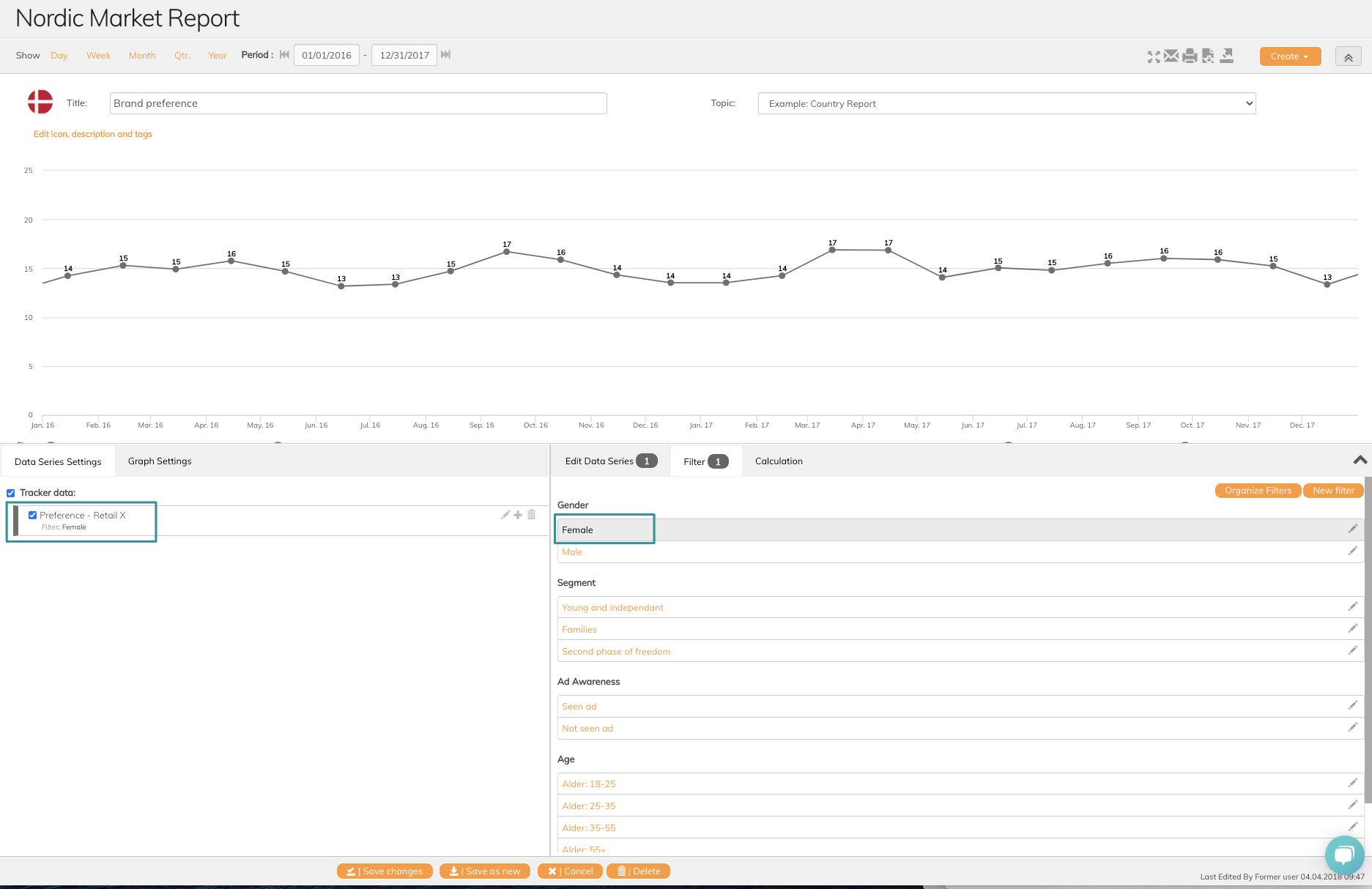 4. Save Changes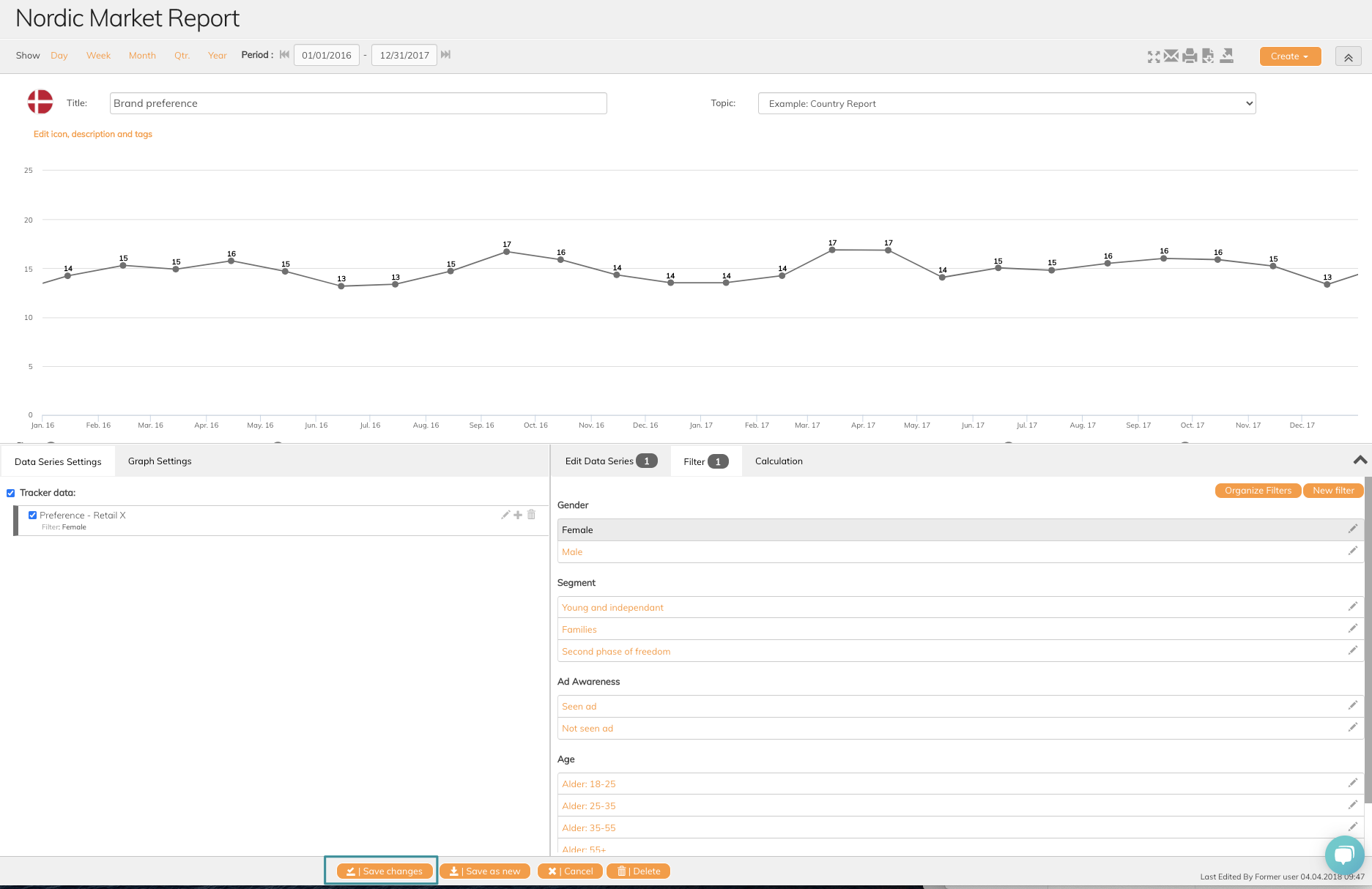 Now the data series shows the data series in the specific filter added.
5. If you want to see the data series in both total and target group, copy the data series and add a filter to the copied data series.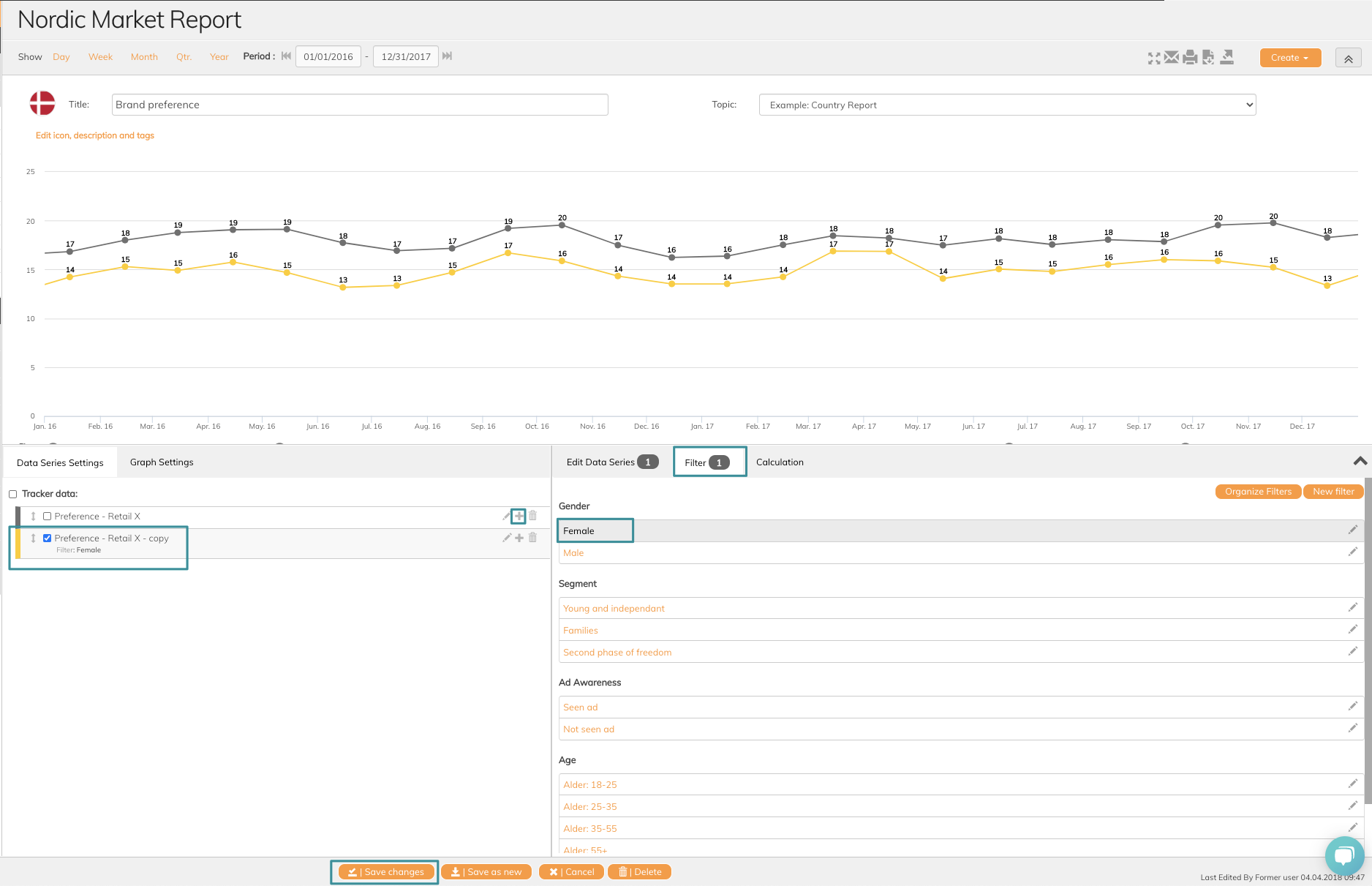 Now both data series are displayed in the graf.
If you have any questions, do not hesitate to contact us on support@penetrace.com