Campaign Monitor allows you to register your campaigns in Campaign Library. A perfect way to save campaign details for future learnings.
Applies to Campaign Monitor
In order to create a new campaign in Campaign Library the following needs to be in place:
Access to your Campaign Monitor
Access rights?
Follow these steps to create a campaign:
1. Navigate to Campaign Library and click Create Campaign

Now you enter the creation area. There are four areas to fill in campaign information. It is of course up to you how much information you add to your campaign.
2. Add basic campaign information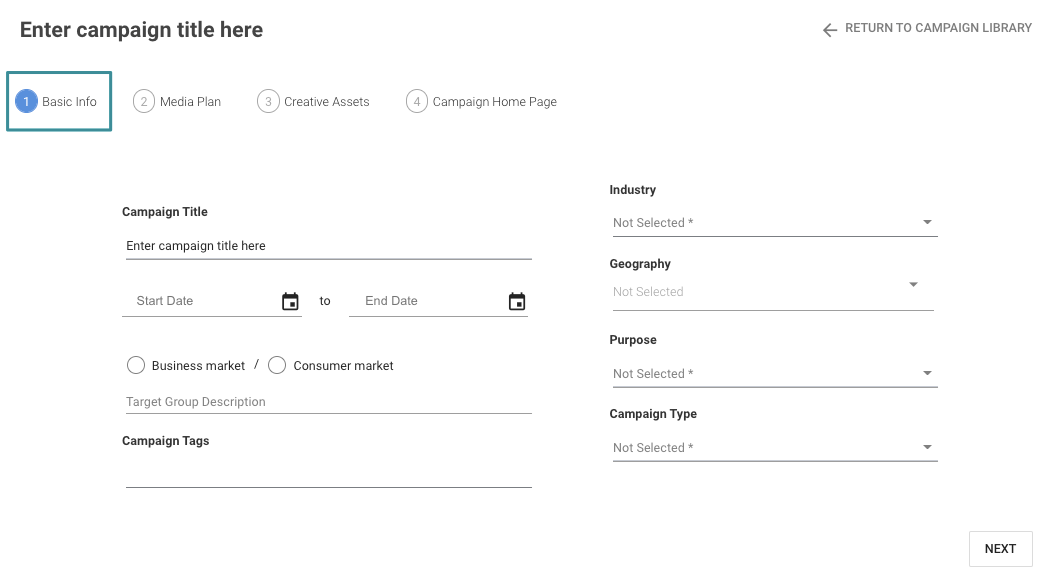 To the left, you can add title, campaign period, market type, target group description and your own campaign tags. These tags can be used to search for campaigns.
On the right you can fill in industry, geography (if not chosen it will default be in the country your brand area is registered), the purpose of the campaign and campaign type. All the fields on the right side are drop-down fields with predefined alternatives.
3. Build your media plan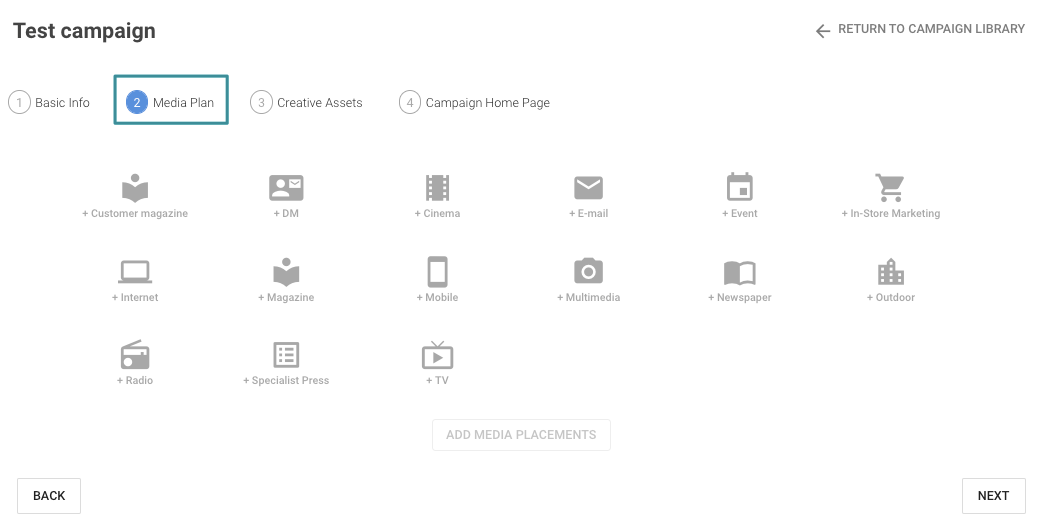 In this area, you build the media plan for your campaign. The media plan will be visible in the campaign information area. Read more about Campaign Information in this article. Choose one of the predefined media channels. You can select as many as you want. Click Add Media Placements to save the channels in your media plan.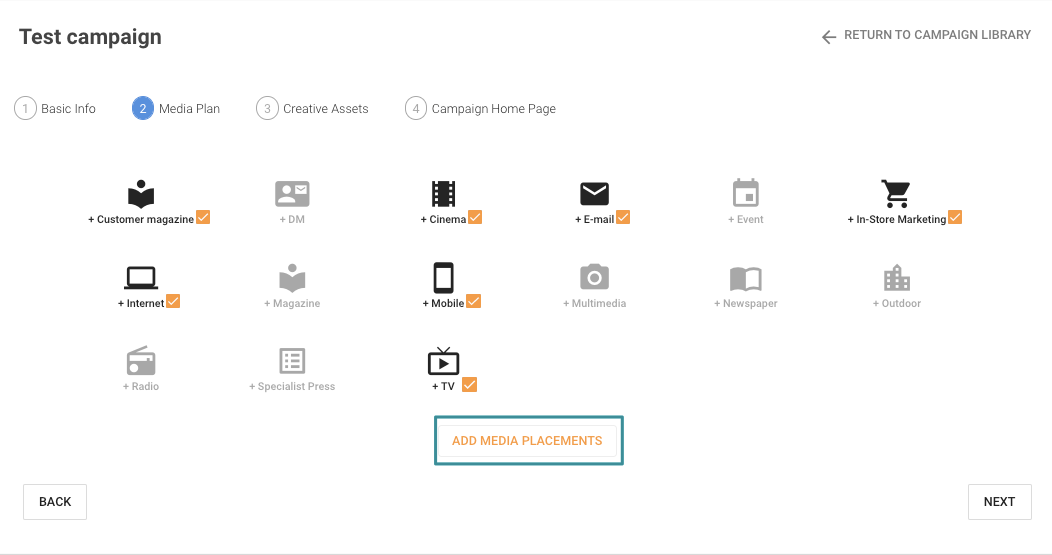 Now you enter an area to detail campaign information even more.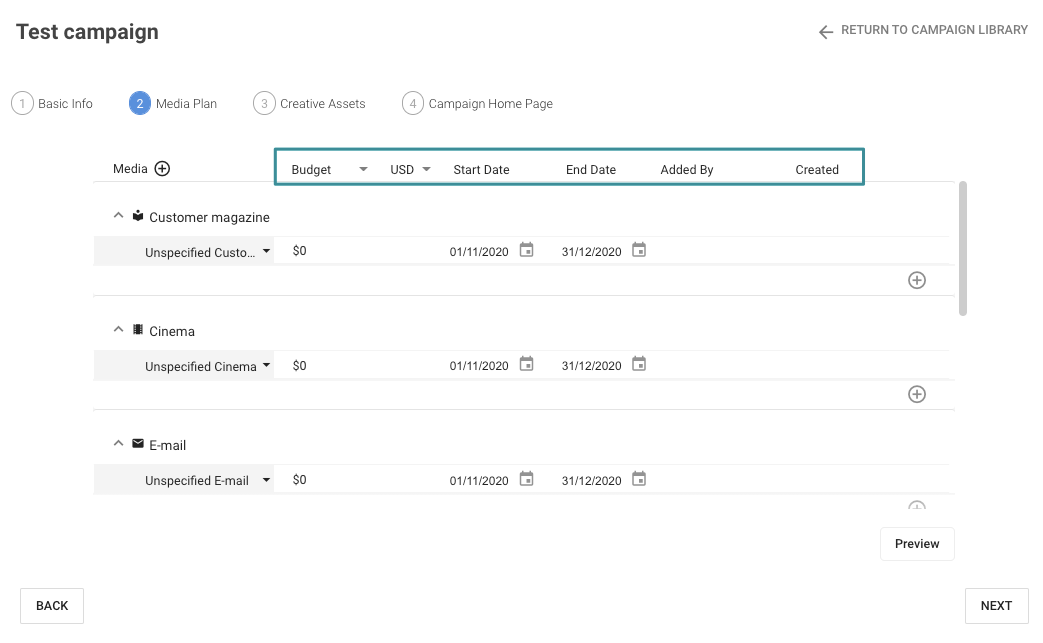 4. Add campaign creatives
In this area, you can upload creatives for all channels. There is one tab for each media channel you chose in the previous area.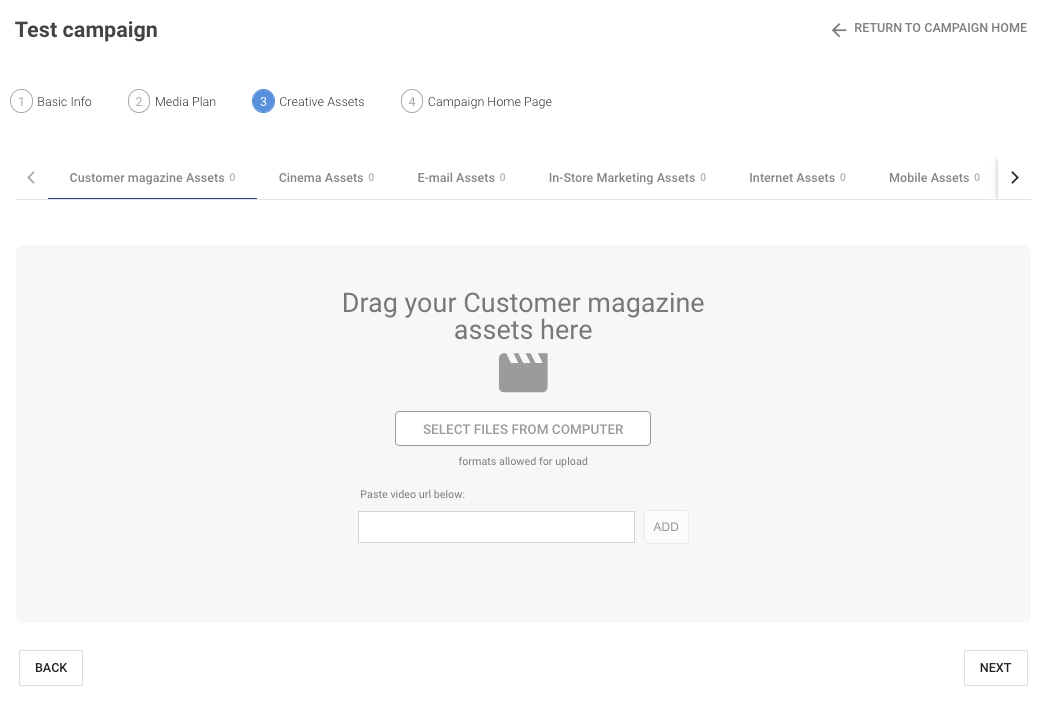 5. Campaign Home Page
In the last area, you get an overview of all information you have added and you can upload a header image to represent your campaign. All information will be visible in the Campaign Information area. Now click Complete Campaign.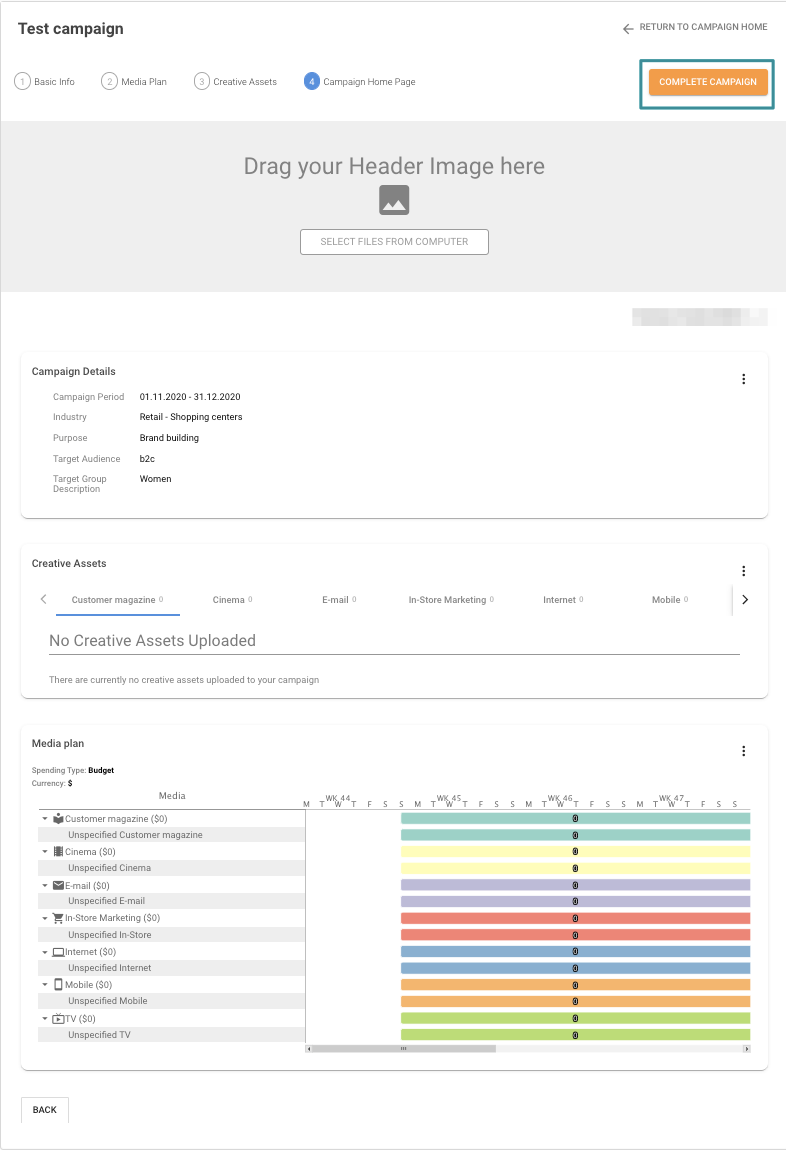 Your campaign is now available in your Campaign Library (link).
If you have any questions, do not hesitate to contact us on support@penetrace.com