Applies to Trend Monitor
Read this article, if you want to know what a topic is.
To be able to create at topic your need
Access to your dashboard
Editor or Admin access rights
To create a new topic, follow the steps below:
1. Click Create on the orange button on the right

2. Choose New Topic

You are now in editing mode.
3. Give the topic a title and a description. (NB you have to give the topic a title to be able to save)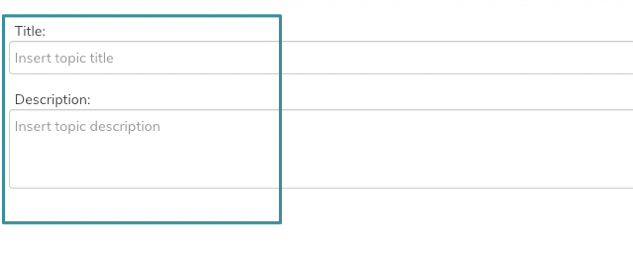 4. Set your Topic Settings
In "Topic Settings" you can select which grid type you want your graphs presented in. Choose the grid type that will suit your topic best.

5. Set Filter Settings
In "Filter Settings" you select which filters you want to include in the topic filter (NB these filters will just work on research data). Read this article if you want to know which filters that are available in your dashboard.

6. When you have chosen all the specification the topic should contain, you click "Save changes".

7. The new topic will appear at the bottom on the left side menu.

If you have any questions, do not hesitate to contact us on support@penetrace.com