It is possible to choose between daily, weekly, monthly, quarterly, half-yearly and yearly aggregation level.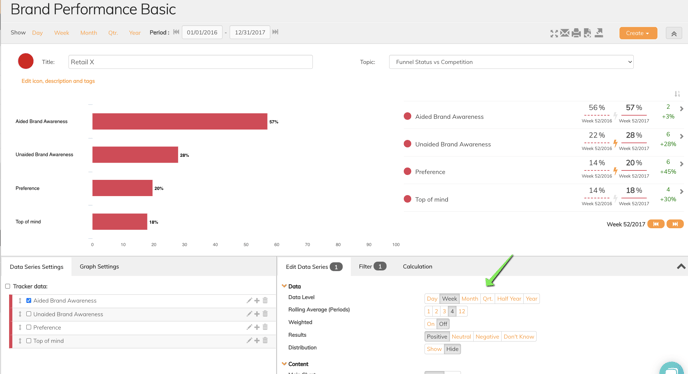 1. Click on "Edit graph"
2. Choose one or several data series you want to edit
3. E.g Select month instead of week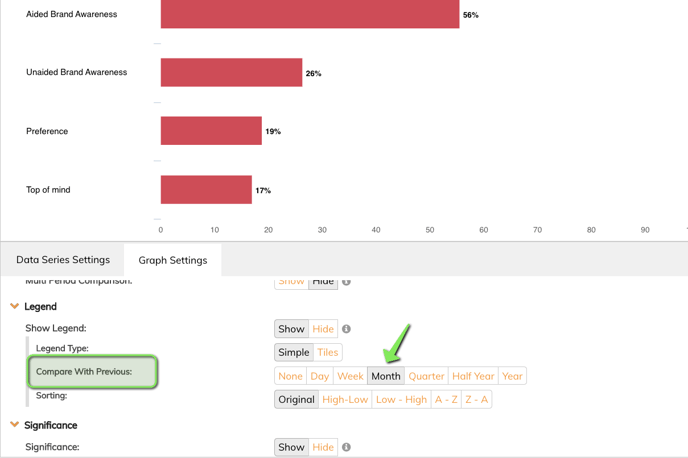 If you want to see comparison from month to month be aware you have to change to monthly comparison in "graph settings"
1. Click on "Graph Settings"
2. Scroll down to "Legend"
3. Compare with previous - Select month instead of week