As an admin user, you can grant access to other users.
Applies to Penetrace platform
To be able to give access to other users you need:
Follow these steps to give access:
1. The user needs a Penetrace user.
User can register here
A good tip is to use their email address as their username. This makes it easier to remember and also to find the user in the admin section.
2. Log in to your dashboard and navigate to Administration

3. Click Edit access rights

You are now asked to log in to the admin section.
4. Enter username and password and click Login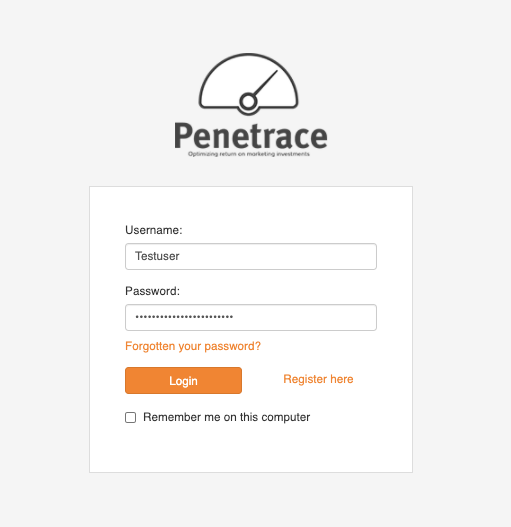 You now enter the admin section for user access right. The first page gives an overview of all users that have access to your dashboard.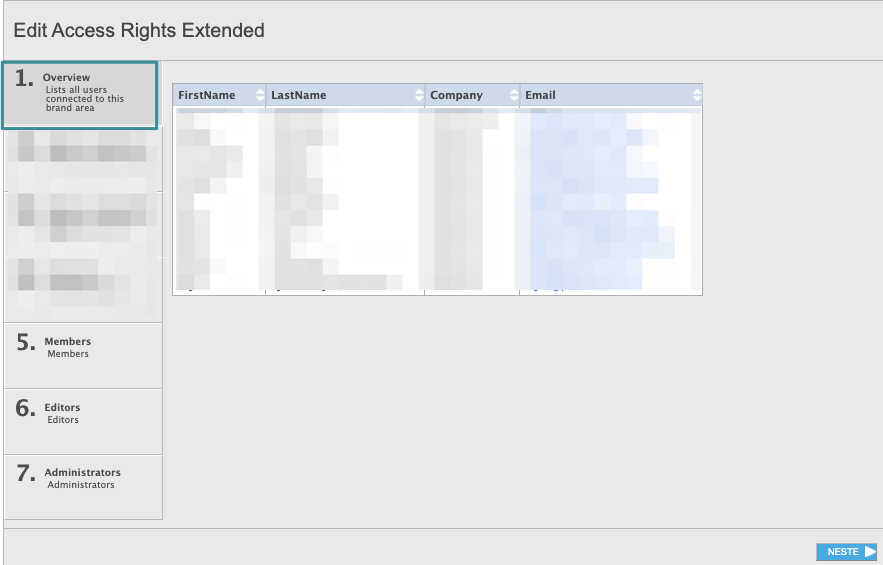 5. Choose the correct access rights for the user you are going to grant access to. In this example, we are going to give user Member access. Read more about the different access levels in this article.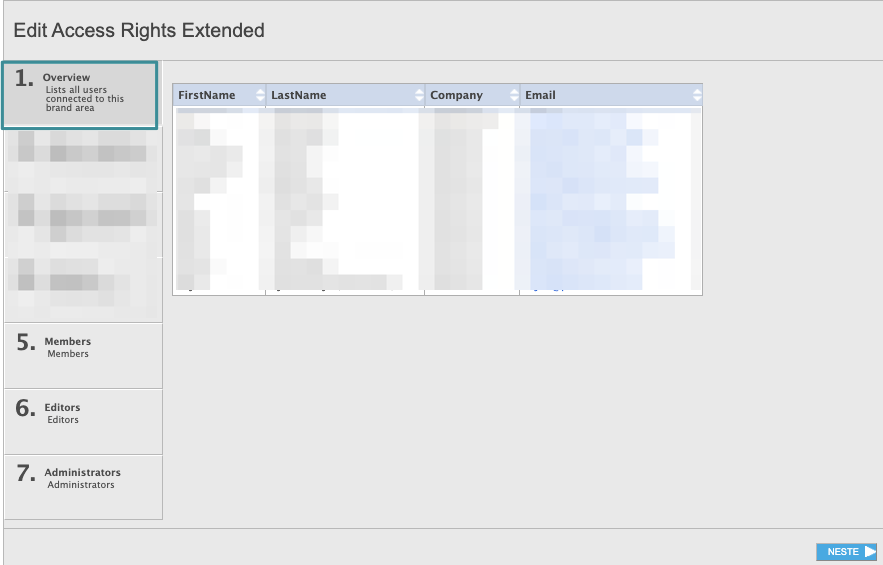 6. Enter username and click Search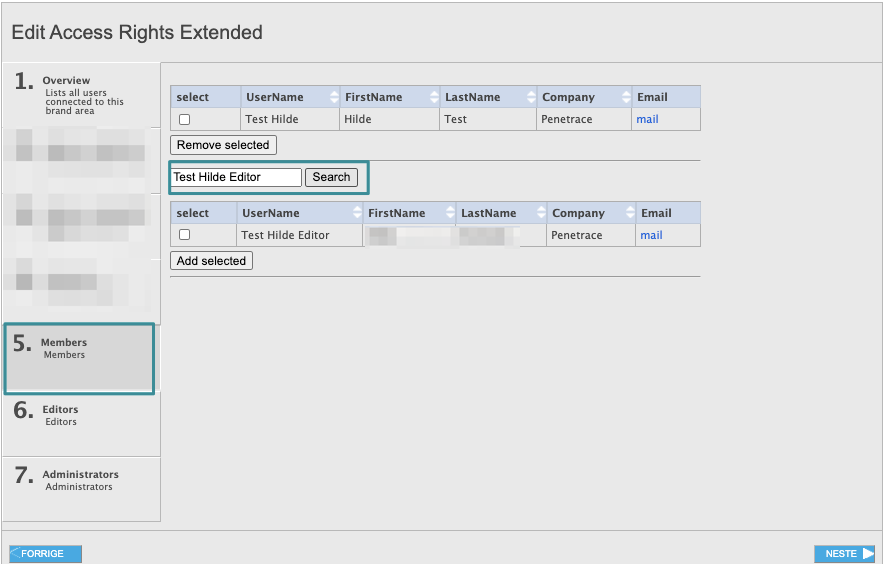 7. Tick off the correct user and click Add selected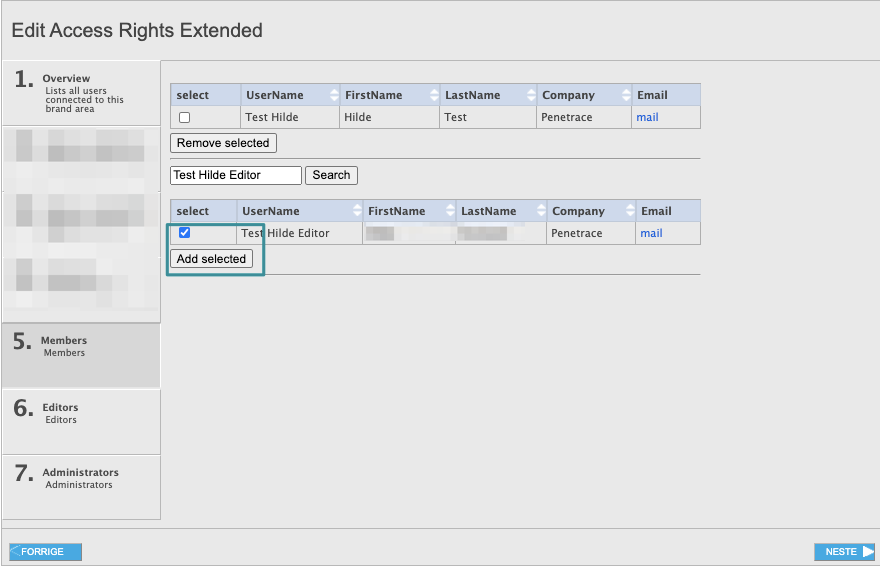 Now the user has member access to your dashboard.
To remove access right, simply follow the same steps and tick off a user that already has access and click Remove selected.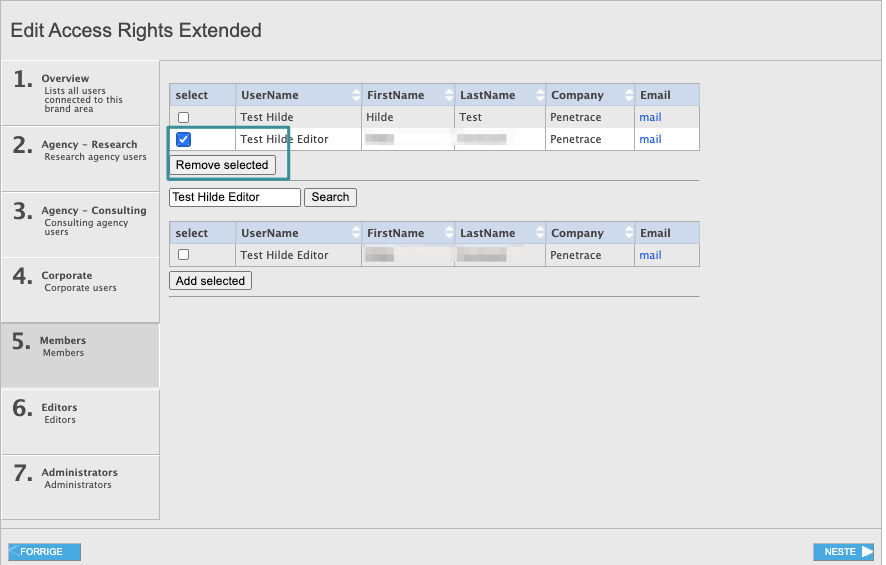 The user has no longer access to your dashboard.
If you have any questions, do not hesitate to contact us on support@penetrace.com