The Campaign Library is where you register all your campaigns to get an overview and archive historical campaign initiatives.
After you have logged in xx is the first page you enter.
1. Modul overview
In the left menu, Penetrace module icons are displayed. You only see the modules you have access to, or the modules you have subscribed to in your profile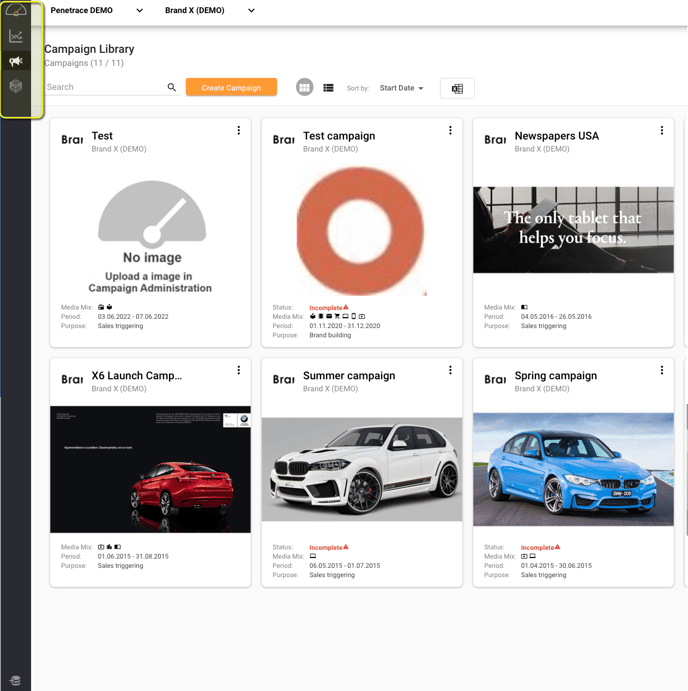 Trend monitor is the top icon, Campaign Monitor is in the middle and the last is Penelytics.
2. Enterprise, business unit and report (campaign) area
There are two or three levels of areas in your dashboard. This is related to your subscription. In the example below you can see three levels; enterprise, business unit and report (campaign)level.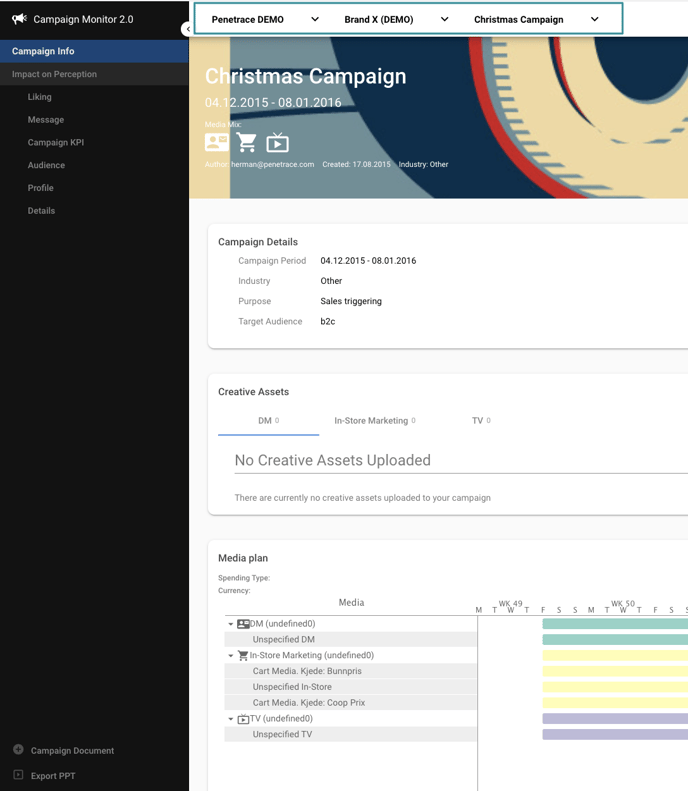 3. User profile area

In the top right corner, you find the area for user profile settings.
If you have any questions, do not hesitate to contact us on support@penetrace.com