Dashboard Settings allows you to customize your dashboard view, see filtered results and compare campaigns with surveys
Applies to Campaign Monitor
To be able to edit dashboard settings the following must be in place:
Access to Campaign Monitor
Survey results completed
Be aware that not all functions are available for all users. Some are restricted to user access rights.
Follow these steps to use dashboard settings:
1. Open one of your campaigns and navigator to the Impact of Perception area

Any of the topics in the left menu will give access to Dashboard Settings
2. Collapse Dashboard Settings in the top right corner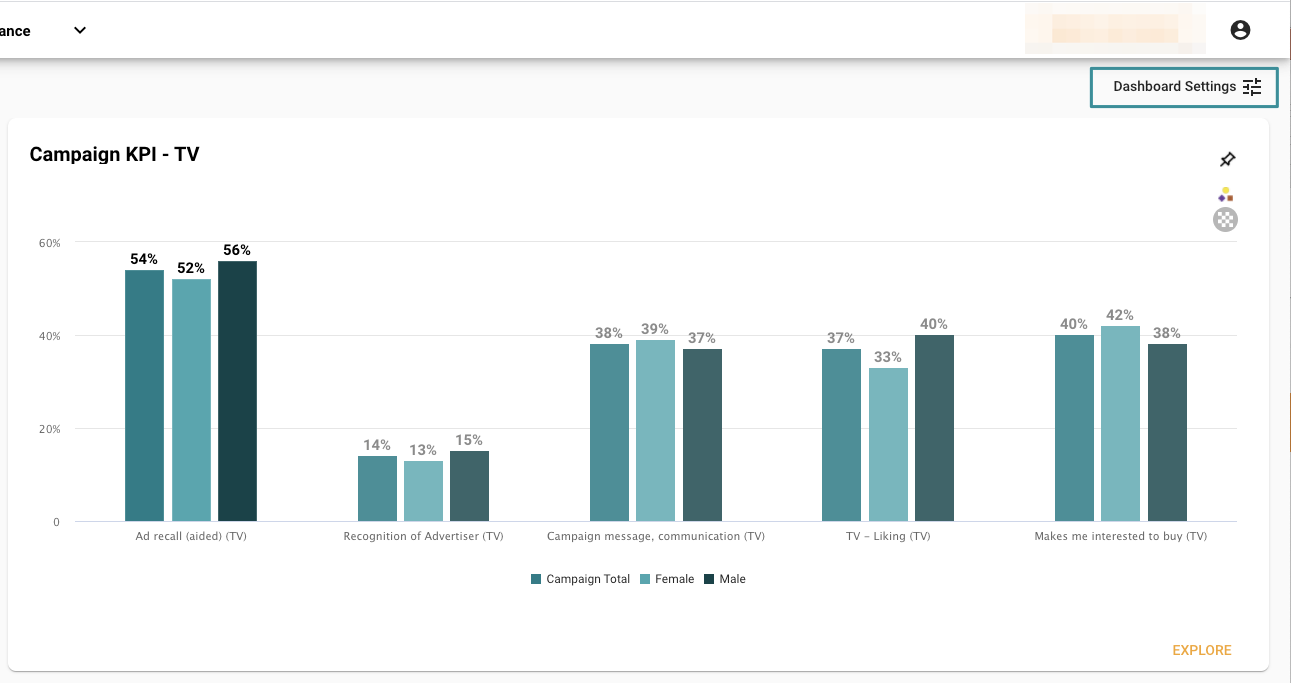 3. Filters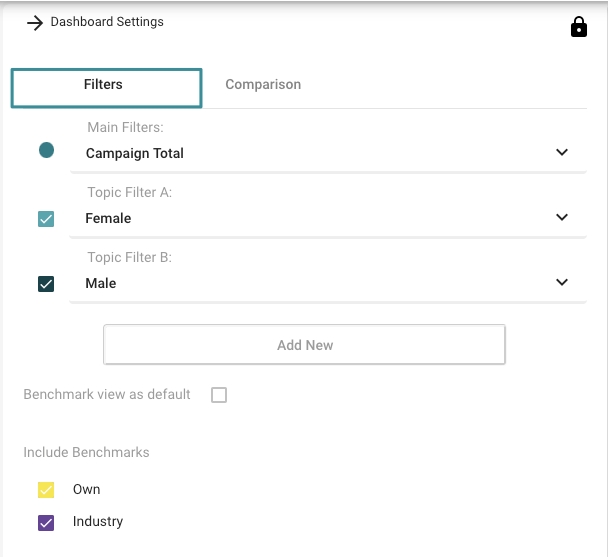 In the Filters section, you can tick off Topic Filters or choose others if they are available for you. Be aware that user access rights decide if you can add a filter or only view the different filters available. However, all users can choose to tick on/off filters if you want to see results in different target groups in addition to Campaign total. All users can also tick on/off benchmarks. Only users with editor and admin access rights can create new filters.
4. Campaign Comparison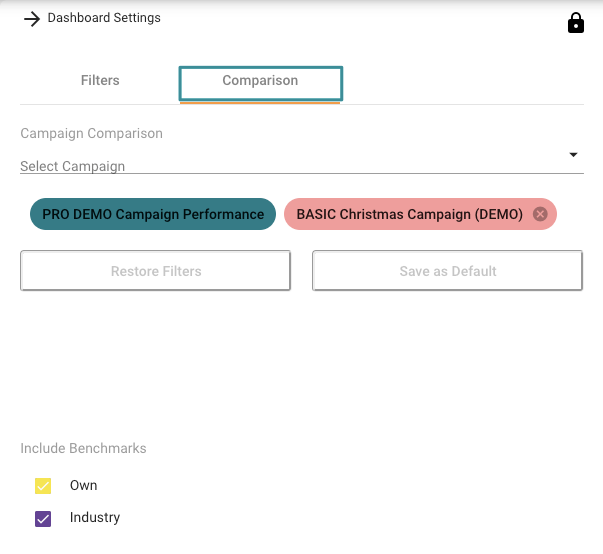 In the Campaign Comparison section, you can select other campaigns available in your Campaign Monitor and compare results in surveys. You can compare a maximum of four campaigns in the same view.
5. Set dashboard settings as default for your Campaign Monitor, click the lock icon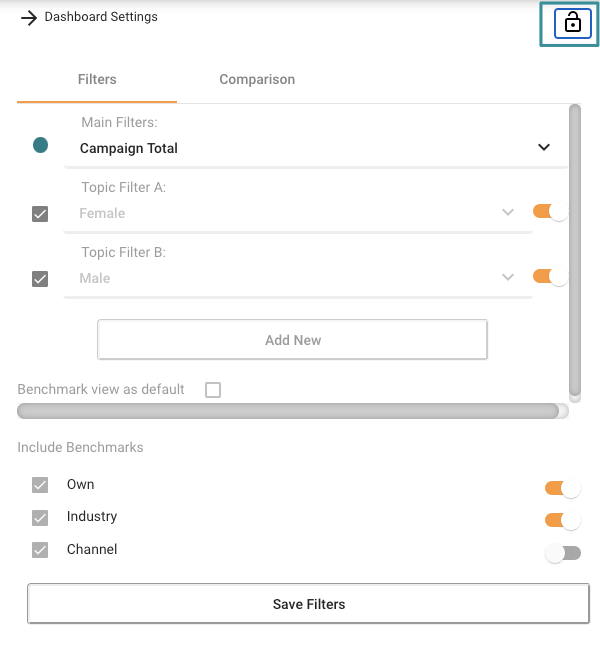 As a user with admin access right you are allowed to set default dashboard settings for all users of your Campaign Monitor. In the Filter section, you can choose to activate or deactivate the possibility to view campaign results broken down on filters or benchmarks.
In the Comparison section, you can enable or disable Campaign Comparison functions for all users of your Campaign Monitor.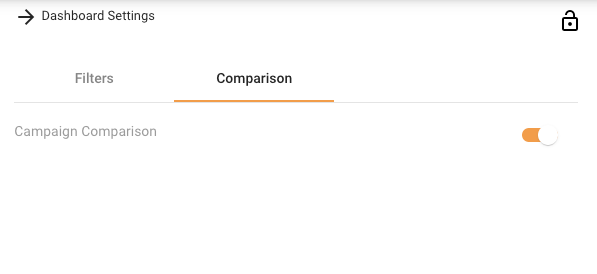 If you have any questions, do not hesitate to contact us on support@penetrace.com