Enables users to create a custom dashboard layout.
Custom Grid refers to a function that allows you to choose several ways to set up the dashboard layout or topic layout.
To change set up dashboard layout your need to
Have access to your dashboard
Have Editor or Admin access rights
Have added several graphs in a topic
Be aware that the default set up of dashboards in Penetrace have a list layout of your graphs. See image below.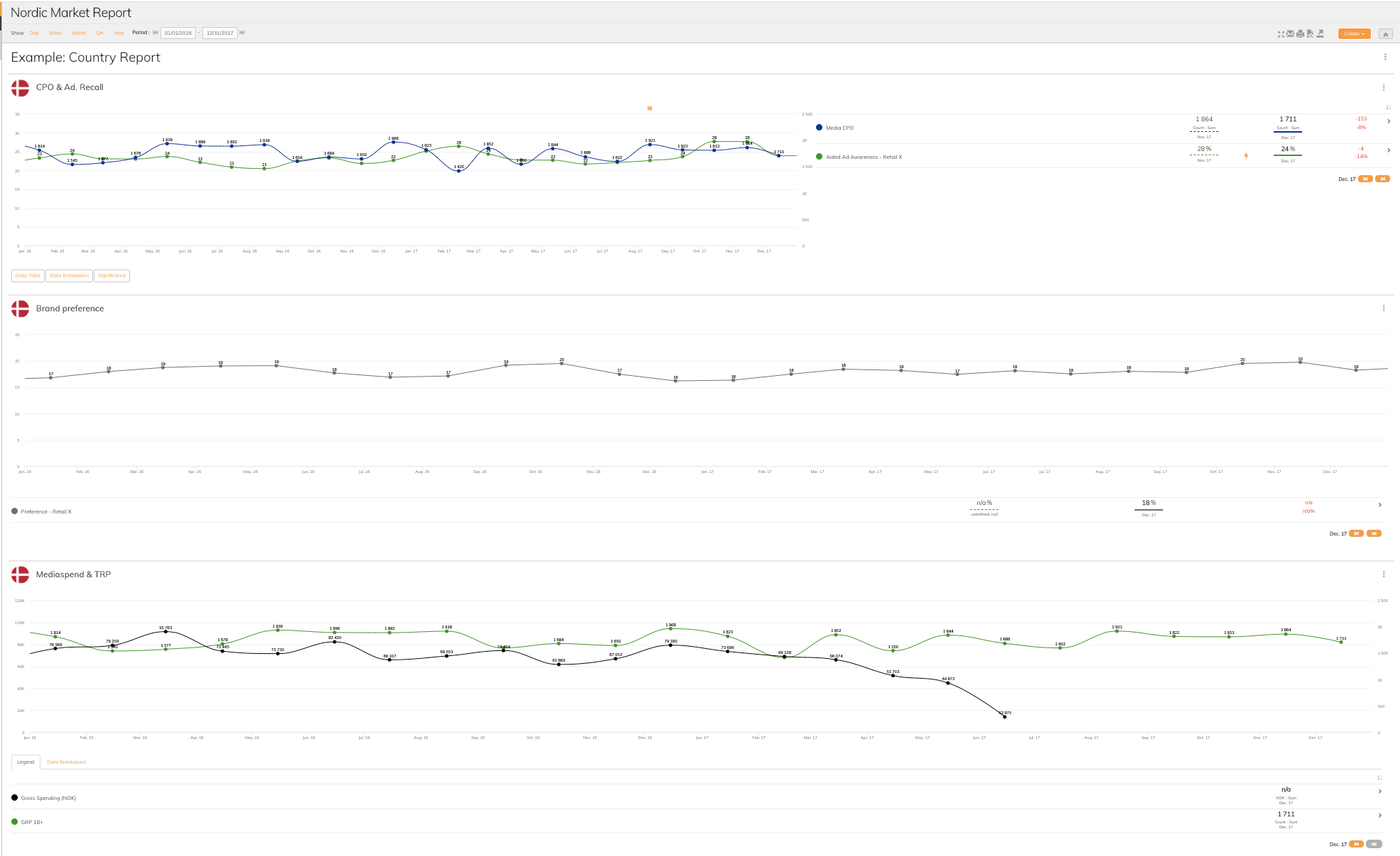 Follow these steps to edit or check out the different layout possibilities in Penetrace:
1. Click Edit in a topic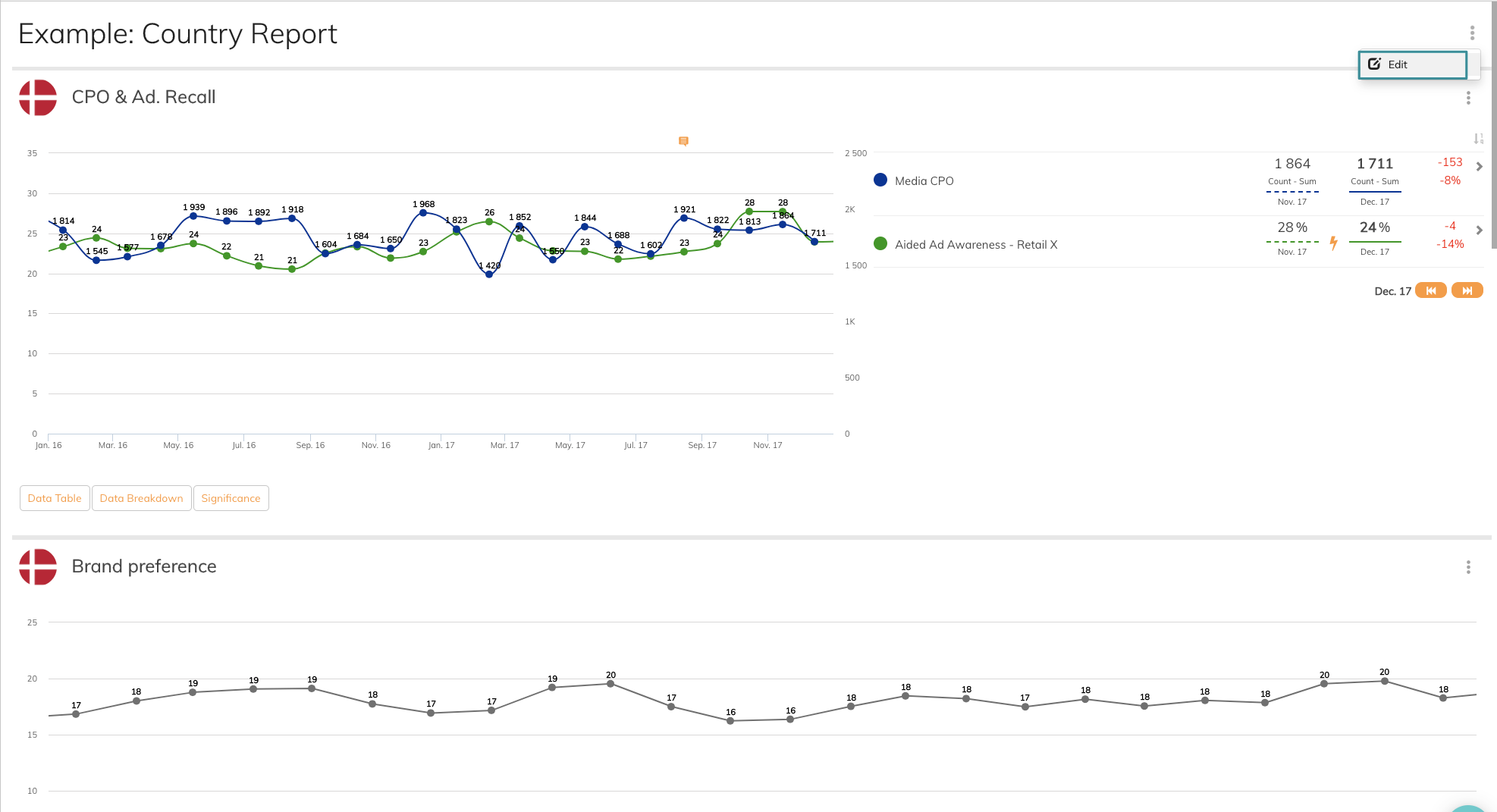 2. Choose between some of the default dashboard layouts available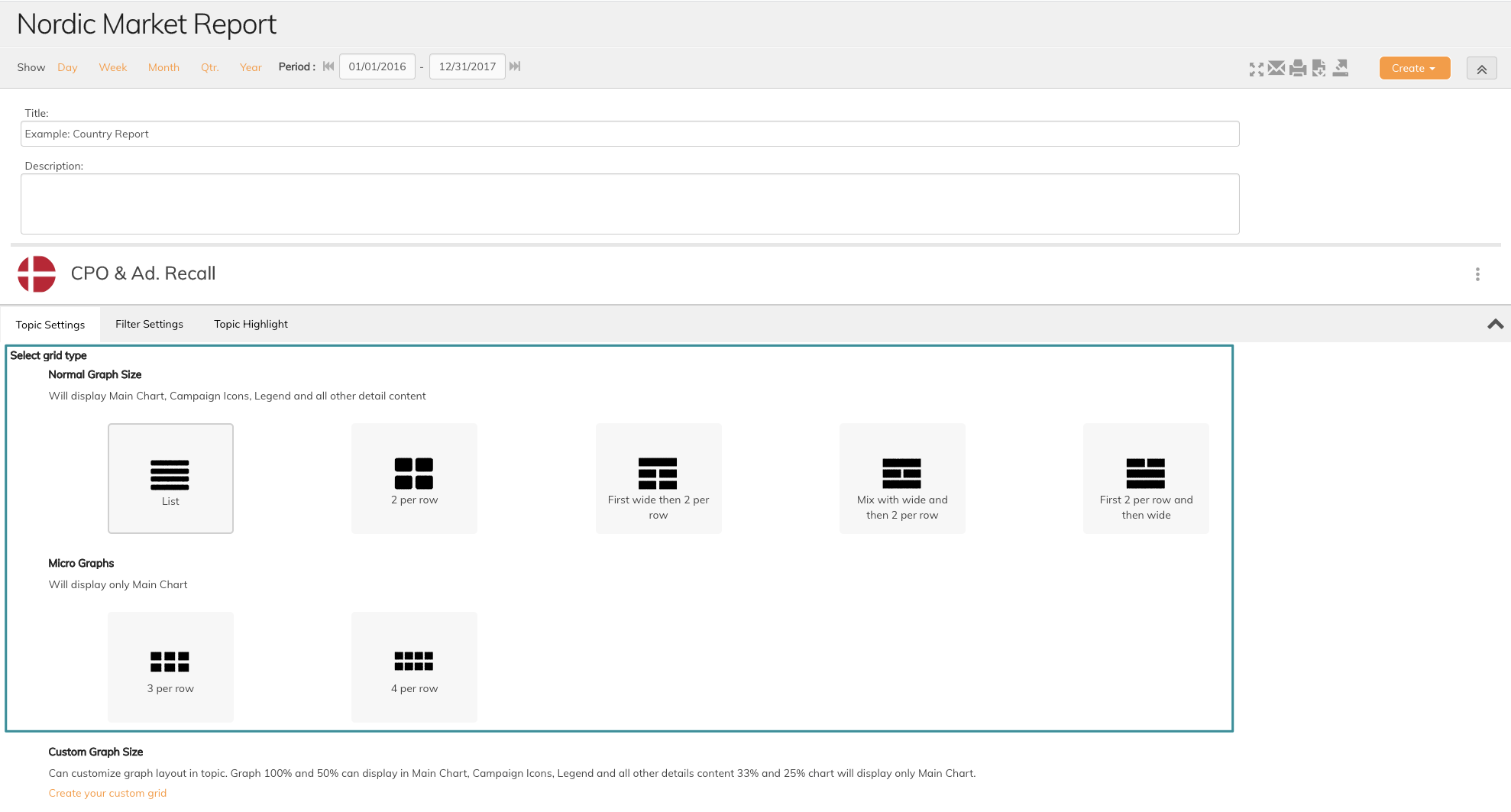 In the example below, we have chosen the default layout, 4 in a row.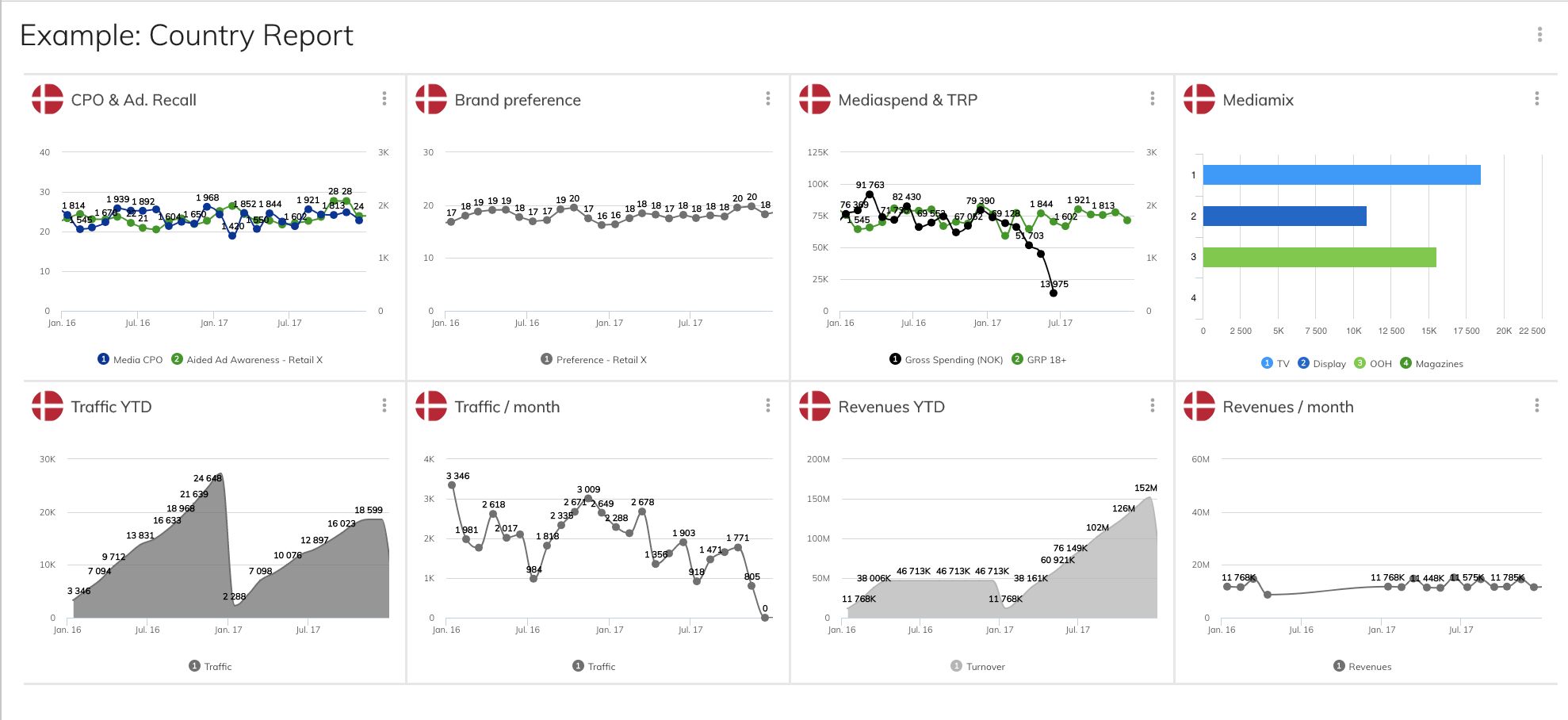 3. Or choose Custom Grid to make your own layout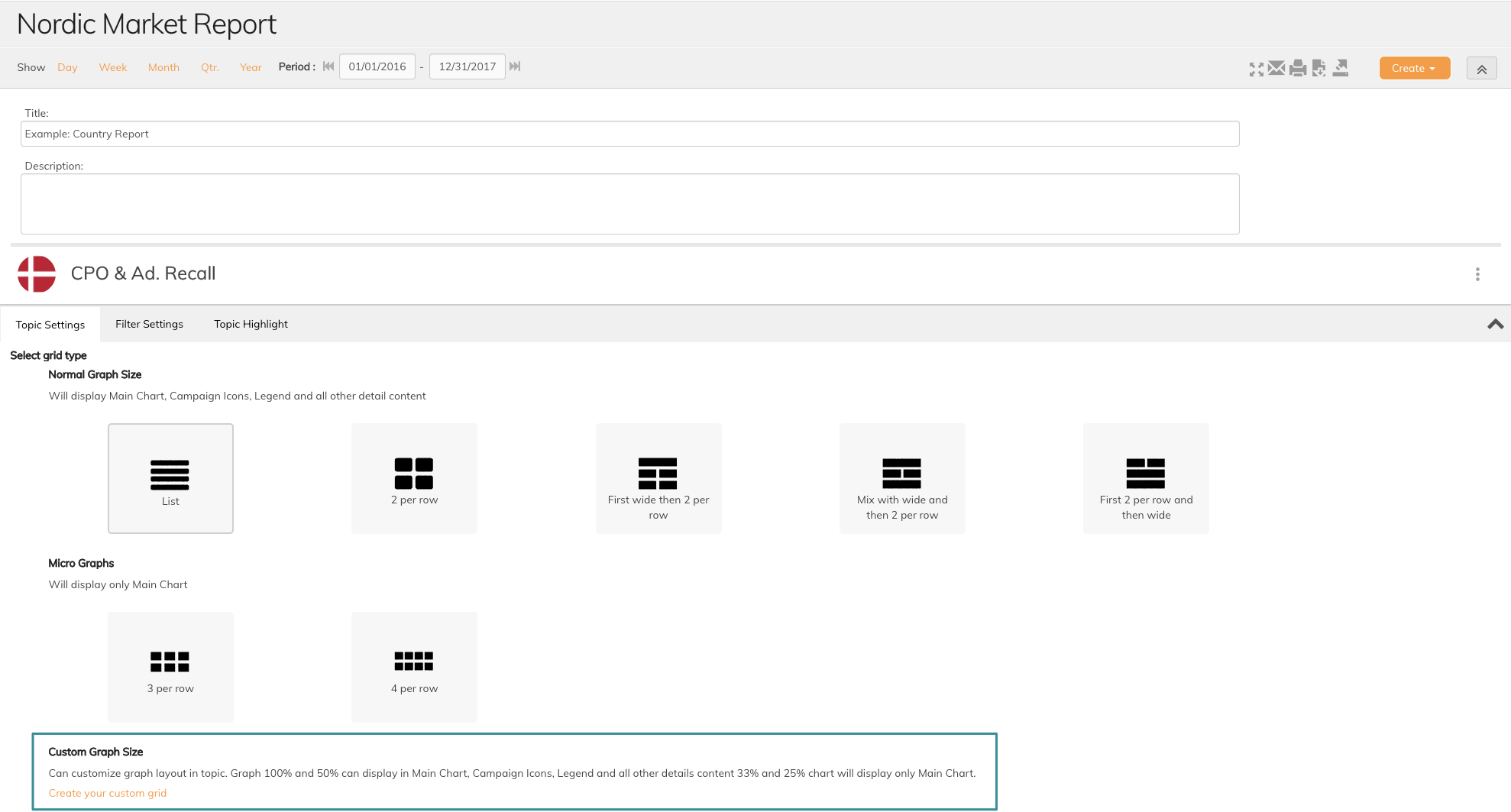 You now enter the custom grid edit mode.
4. Click Edit and chose one of four ways to display the graph.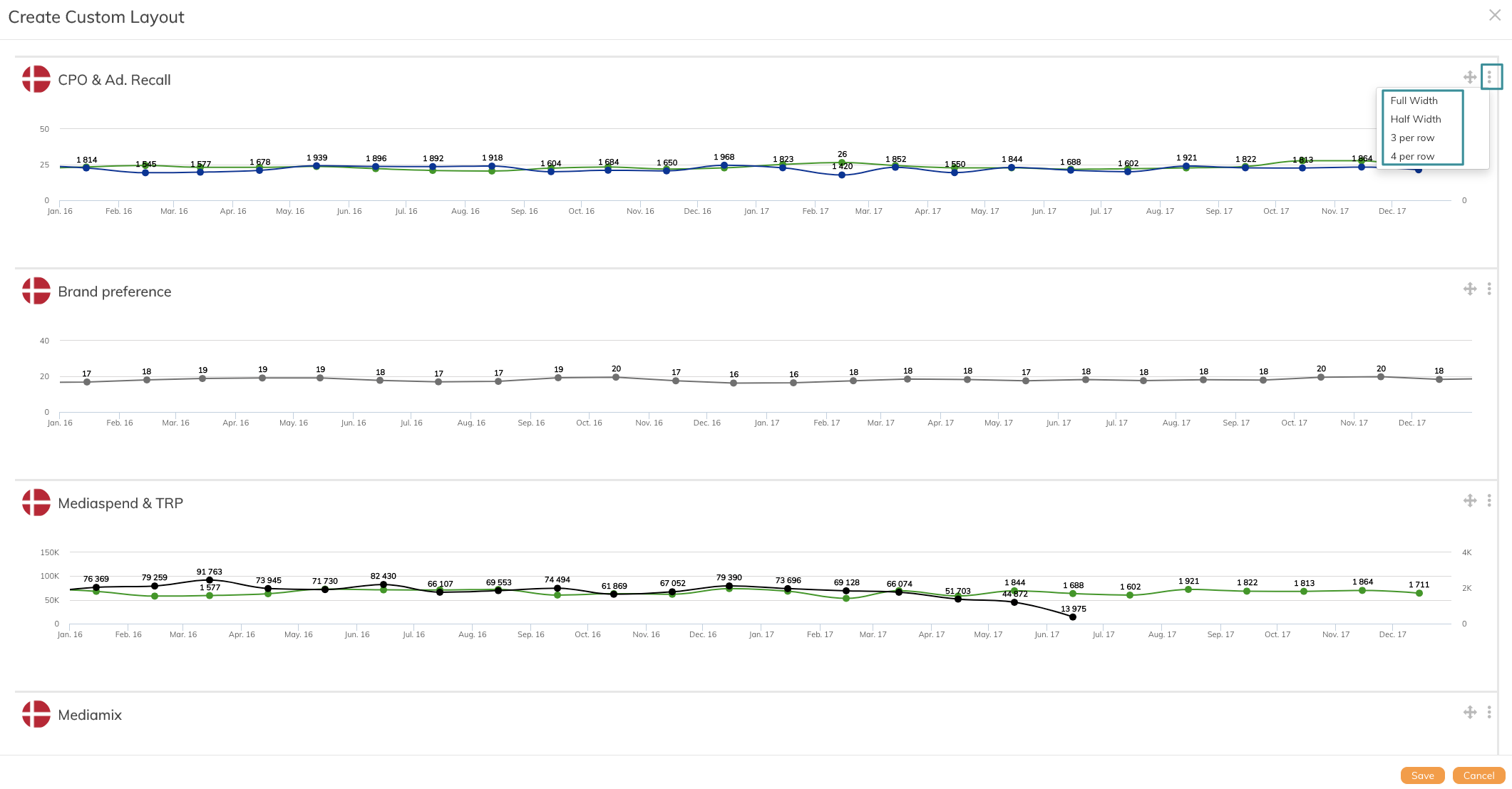 You can choose between four options
Full width
Half-width
3 per row
4 per row
Be aware that you need to choose from the options in all graphs.
5. Drag and drop graphs to change the order of the graphs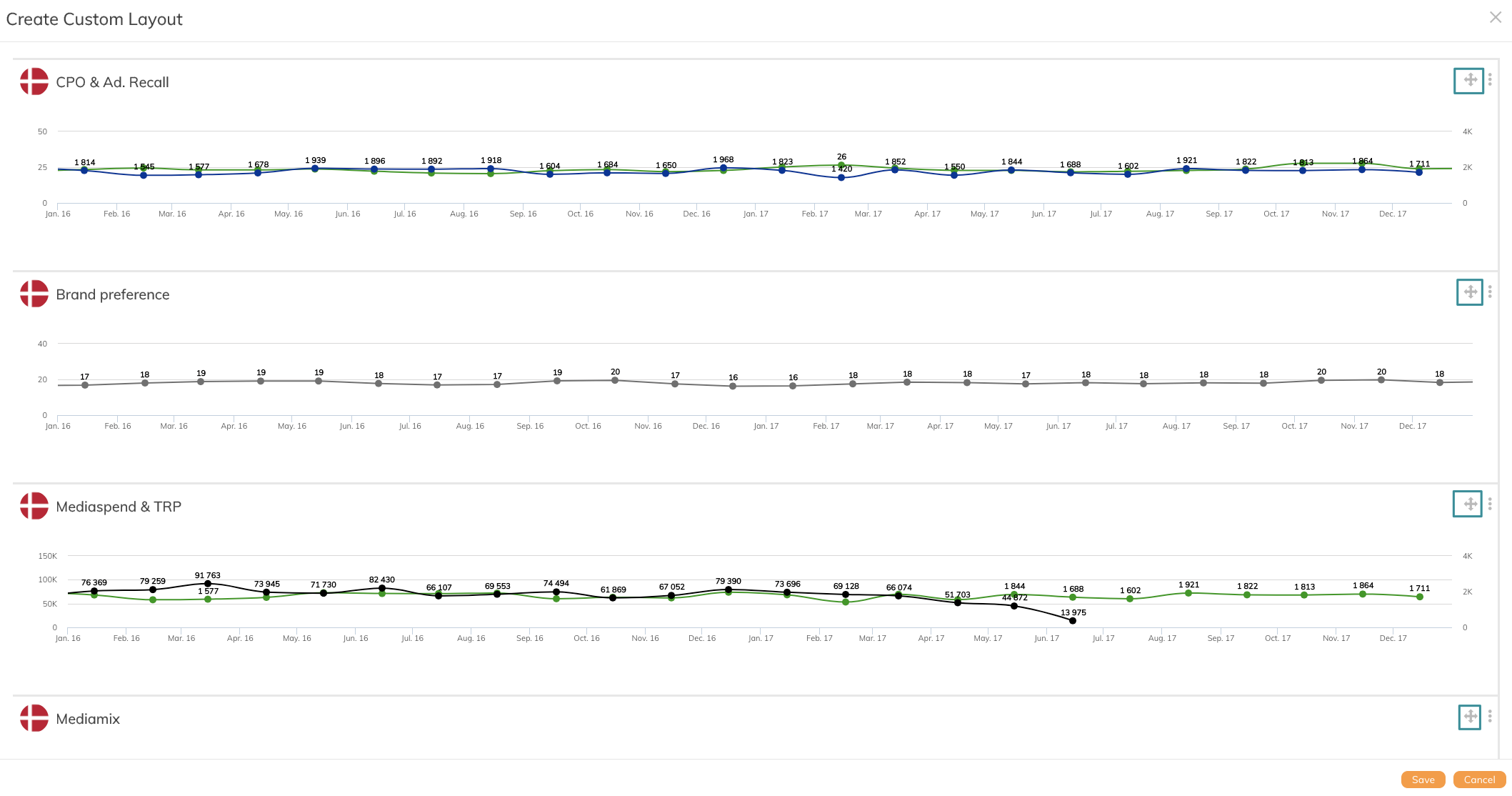 6. Remember to click Save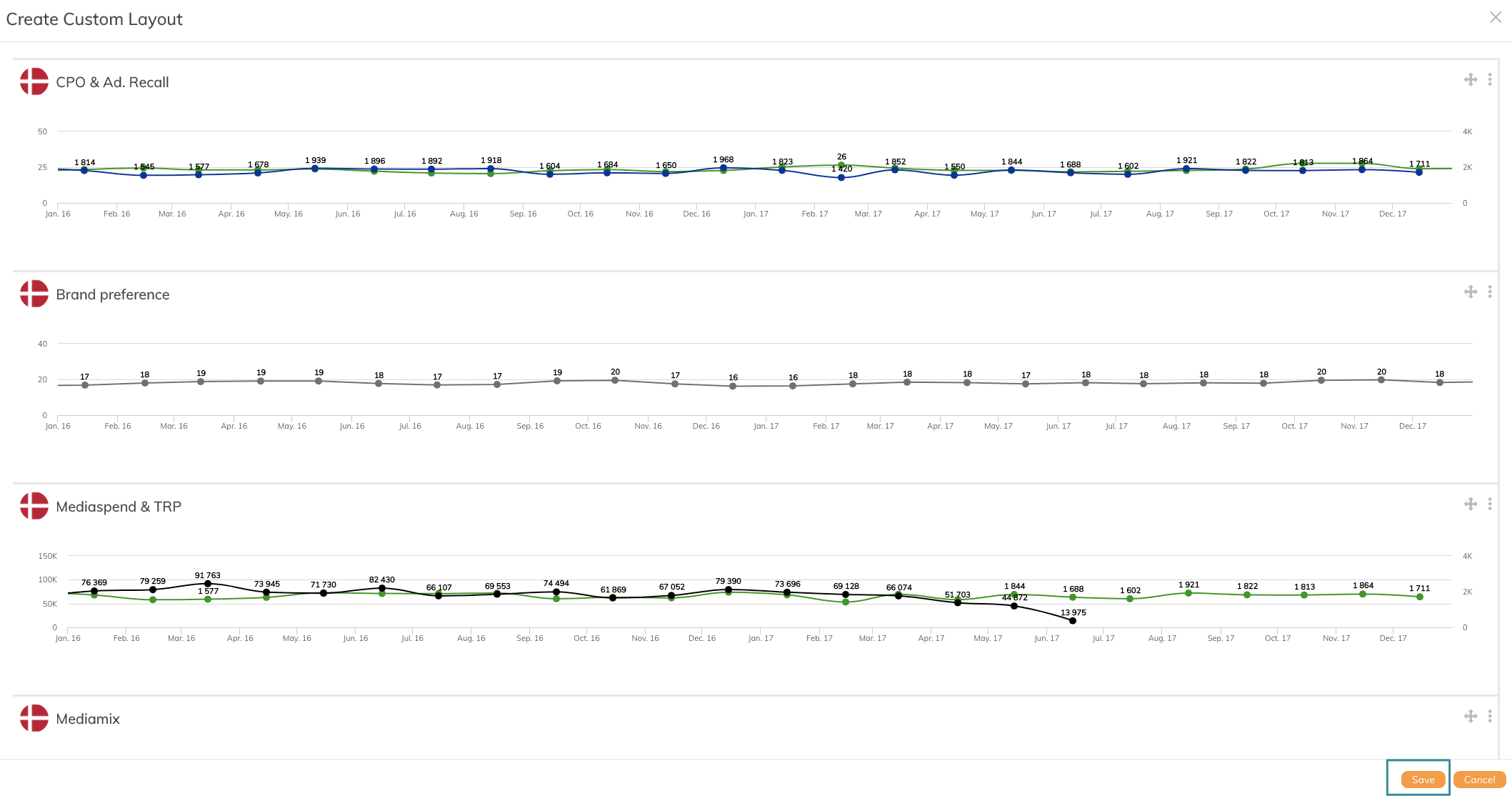 In the example below, we have chosen this layout: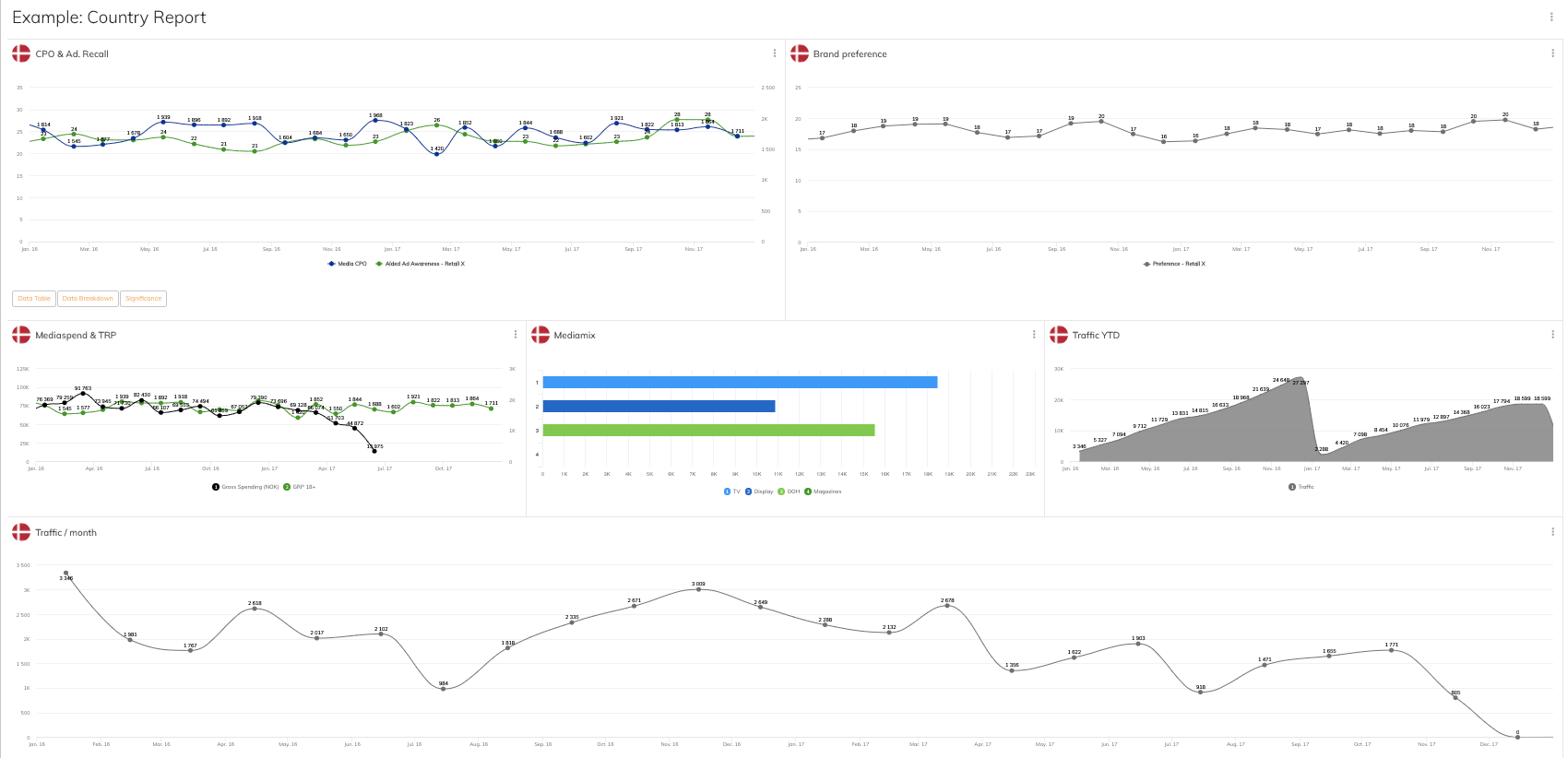 Learn more about dashboard design amendments in this article
If you have any questions, do not hesitate to contact us on support@penetrace