In Campaign Editor, all created campaigns have their own area, whether it is only campaign information or if it comes with a survey. These areas have the same navigation structure.
Applies to Campaign Monitor
This article gives you an overview of the navigation
1. Enterprise, business unit and campaign area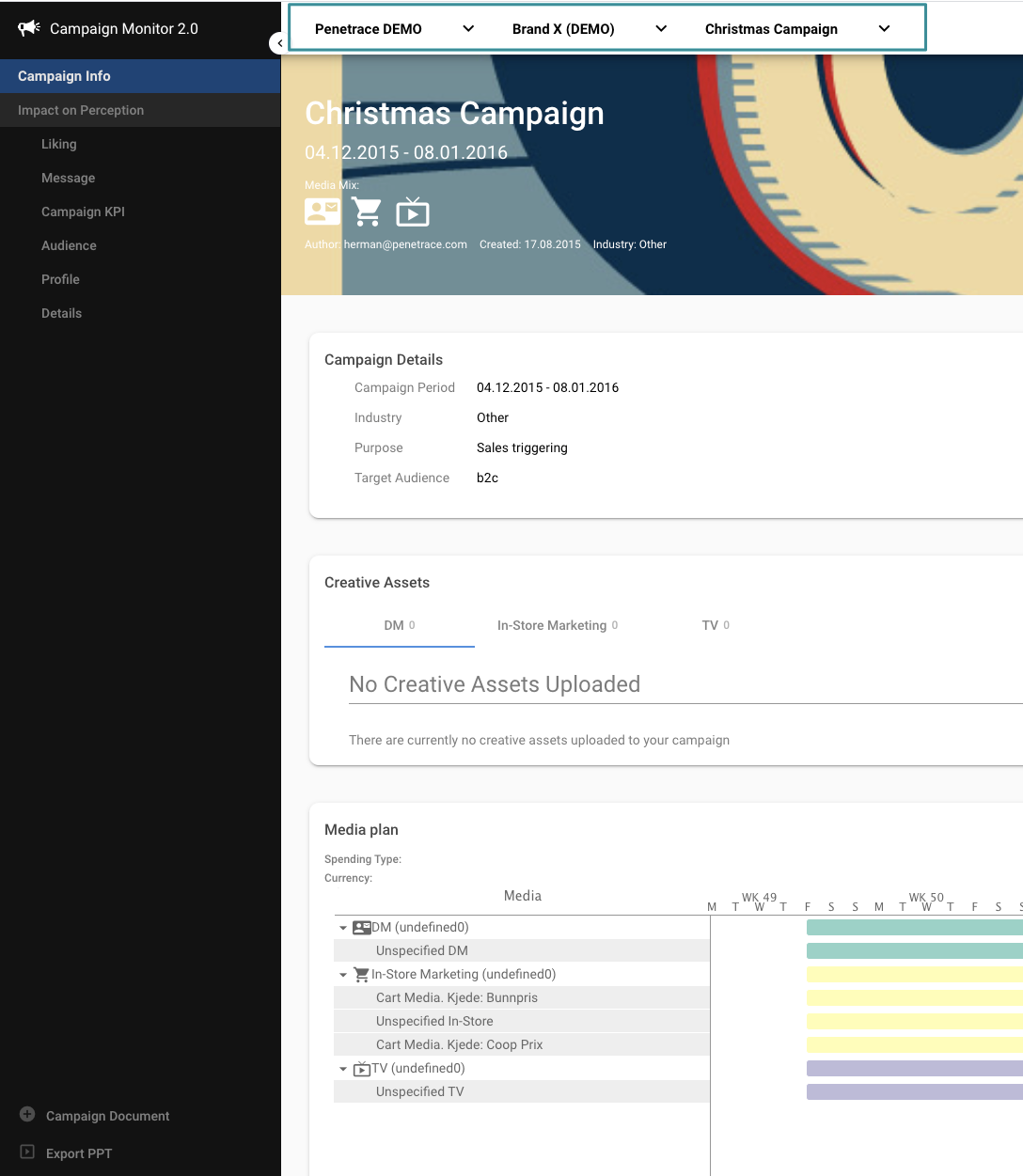 The top menu refers to which area you are located in. In the example above we are located in Penetrace DEMO enterprise, Brand X (DEMO) business unit area and Christmas Campaign campaign area. You can always navigate easily between the three by clicking them. The number of levels depends on your subscription.
2. Left menu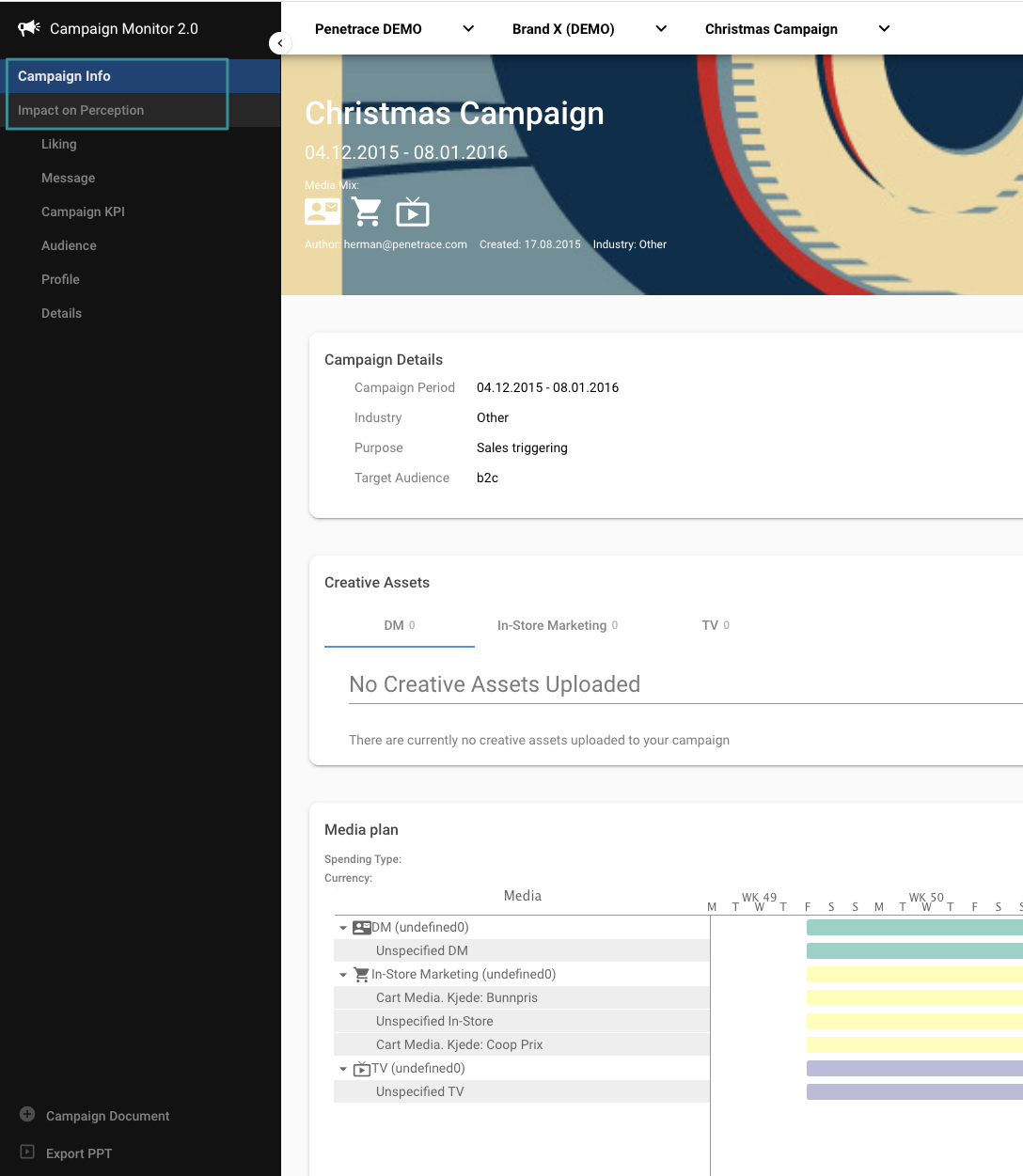 The left menu has two main areas, Campaign Information and Impact of Perception. If the campaign has a survey connected, Impact of Perception is the container for the survey results. The topics below refer to the topics of the visualization of the results. This can either be Penetrace standard visualization or custom made for your company´s needs.
3. Campaign Document and Export PPT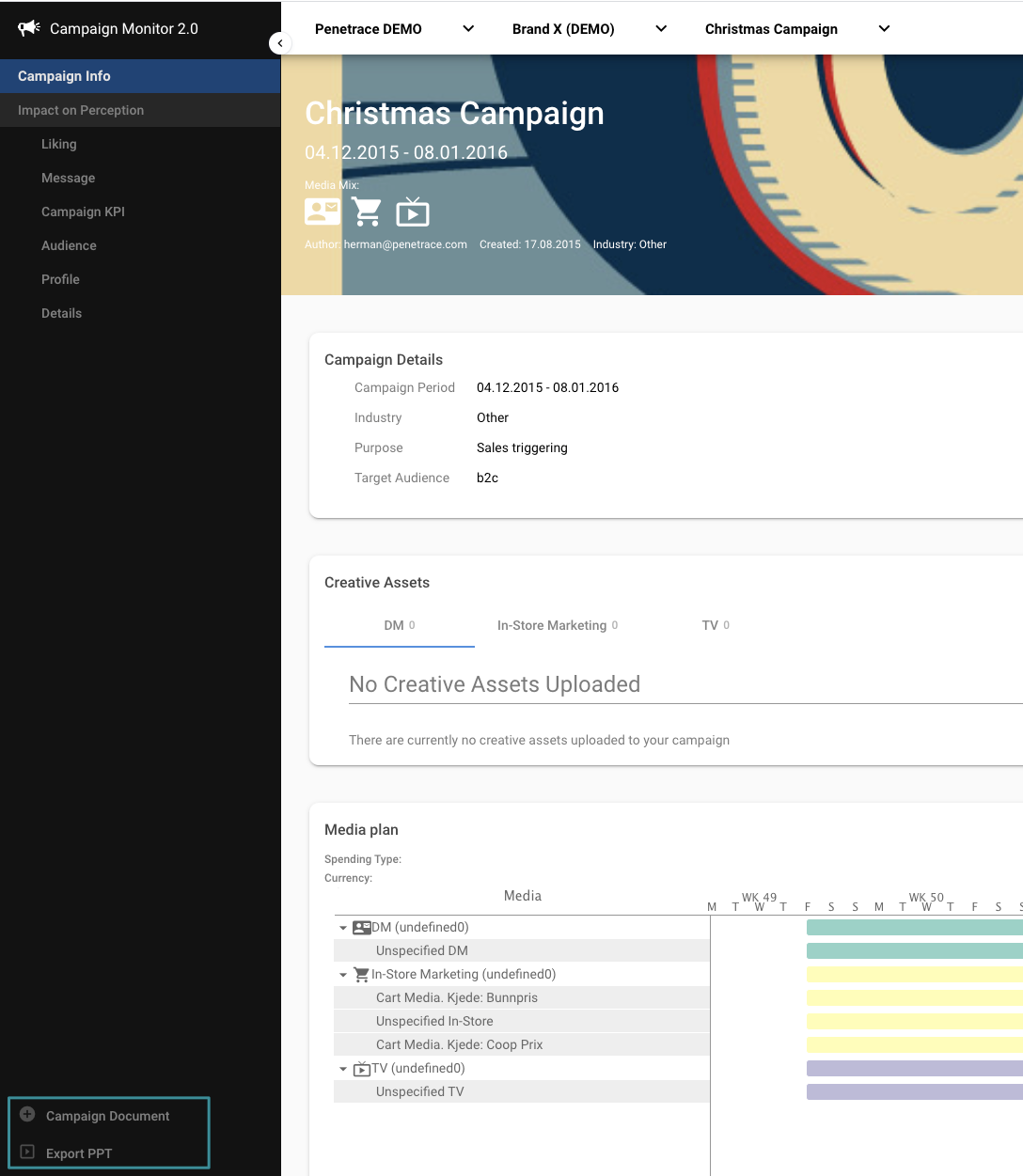 Campaign Document allows you to add documents of all file types to add information to your campaign.
Export PPT allows you to download the results of the connected survey. Be aware that this is only for the survey report.
If you have any questions, do not hesitate to contact us at support@penetrace.com